As expected, Bangladeshi athletes displayed their dismal performances in five events of the three disciplines of sports on the 2nd day of the 22nd Commonwealth Games in Birmingham on Saturday.
But, the day's best moment was created by Bangladeshi weightlifter Ashikur Rahman Taj, who came close win a medal in his event. He became fifth in the men's 55-Kg category of the games weightlifting, according to a message received by BOA from Birmingham, reports UNB.
Ashik lifted a total of 211 kgs-- 93 kgs in snatch and 118 kgs in clean & jerk.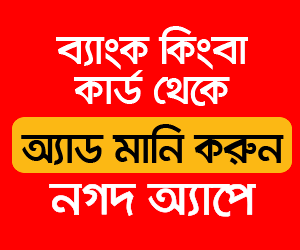 Malaysia's Mohamad Aniq Bin Qasdan won the event's gold medal lifting 249 kilogrammes by setting a games record.
Sanket Mahadev Sargar of India lifted just one Kg short of Qasdan to win the silver, and Dilanka Isuru Kumara Yodage of Sri Lanka lifted 225 Kg to win the event's bronze medal.
In the women's 49-Kg category, Bangladesh's Marjia Akter Ekra lifted a total 125 kgs -- 55 Kg in snatch and 70 Kg in clean and jerk.
The event's silver medal winner of the Tokyo Olympics, India's Mirabai Saikhom Chanu also competed in Birmingham Games. She lifted 80 Kg in snatch and 105 Kg in Clean and Jerk.
Marjia finished overall 10th out of 11 competitors.
Bangladesh participated in two swimming events--women's 50m freestyle and men's 100m Breaststroke on the day.
In women's 50m freestyle, Sonia Khatun finished last in her heat with a timing of 30.22 seconds. Overall, 70 swimmers competed in this event where two got disqualified, and out 68 of a successful swimmer, Sonia finished 61st.
Sukumar Rajbonashi became 6th in his heat of the men's 100m breaststroke with a timing of 1:07.92 taking eight seconds more than the swimmer, who finished first.
Rajabonashi became 30th out of 36 swimmers.
In the Table Tennis competition, Bangladesh moved into the quarterfinals as group runner-up despite losing to England by 0-3 sets in the men's team event.
Sam Walker pairing with Paul Drinkhall defeated Md Rifat Sabbir and Mufradul partner by 11-1, 11-5, and 11-6 games in the doubles match.
In the singles, Liam Pitchford defeated Mohutasin Ahmed Ridoy by 11-3, 11-8, and 11-3 while Paul Drinkhall defeated Mufradul Hamza by 11-2, 11-1, and 11-8.