India are to face Scotland in a Group 2 clash tonight at 8.00 pm Bangladesh time in an attempt to be alive in the tournament.
Although started the tournament as one of the favourites, India now find themselves in a situation where they have to rely on the others to reach the semi-finals.
India have a couple of must-win games ahead of them – against Scotland tonight and Namibia in three days– both of which are expected to be easy ones for them.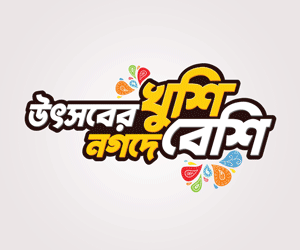 However, India must be looking forward to winning those big and therefore providing a positive boost to the net run rate. On top of that, they must hope for an Afghanistan victory over New Zealand at a margin that will have India with the best net run rate among these three teams at six points – India, New Zealand, and Afghanistan.
Indian spinner Ravichandran Ashwin still feels hopeful on his team's chances to reach the semi-finals, as he was quoted by ESPNCricinfo, "Maybe our chance of qualification took a bit of a dent but after yesterday's (Wednesday) win (over Afghanistan), we still do have our fingers crossed and hope things go right."
He further inserted a cheeky statement, "It is a funny game and Afghanistan has played good cricket and a lot of our hopes rest with them, so all the very best to them. I really wish if we could provide any physio support to Mujeeb we can get him on the field. That is all we can hope for."
Scotland, on the other hand, have nothing to lose. They would have considered Namibia to be the most likely opponent to clinch a positive result against. But after losing that game, any Scottish victory in Super 12 seems very unlikely.
However, they showed big hearts in their last fixture against the Kiwis, but those were not enough to take them to two points. Up against India, they will be more interested in trying to create a statement against one of the biggest names in world cricket.
India's concerns in their defeats against Pakistan and New Zealand have been their batting. In both those games, their top order failed to give them a decent start, which their middle order could not compensate for either.
Especially against the Kiwis, they even tried to tinker with the top order a bit by sending Ishan Kishan with KL Rahul at the opening and Rohit Sharma at No.3.
However, all those improvisations paid no dividend as all three fell cheaply. But in their last fixture, they went back to their original plan with Rahul and Rohit at the top and both of them fired together compiling a century partnership.
Then, the likes of Rishabh Pant and Hardik Pandya capitalised well on that platform to help India cross the 200-run mark. India must be expecting a similar batting display from their batters in today's fixture as well.
For Scotland, the key to success lies in putting up a team performance. Against such a formidable opponent, Scotland can favour themselves only if they enjoy the game to the fullest and produce the best-ever team performance in their history of T20 cricket.
With Ashwin playing well against Afghanistan, Varun Chakravarthy is likely to get some additional time to recover from his injury. Therefore, India is likely to field the same team tonight.
Scotland too are not expected to change anything with their starting XI as Josh Davey can no longer come back in the squad. He has been ruled out of the rest of the tournament due to his groin injury.
Both these teams have met each other only once in T20Is. That game was played in the inaugural edition of the ICC T20 World Cup in Durban, South Africa, which was unfortunately abandoned without a ball bowled due to inclement weather conditions.
The writer is currently studying at the Institute of Business Administration, University of Dhaka (IBA-DU).