The round of Super 12 comes to an end tonight with India facing Namibia in a dead-rubber of Group 2 in Dubai at 8.00 pm Bangladesh time.
Since the two teams from this group – Pakistan and New Zealand – have already qualified for the semi-finals, this game is nothing more than formalities.
Being the clear favourites, India are expected to finish this disappointing campaign of theirs with a comprehensive victory. This is the first time India have failed to qualify for the knockout stage of an ICC event since the T20 World Cup 2012.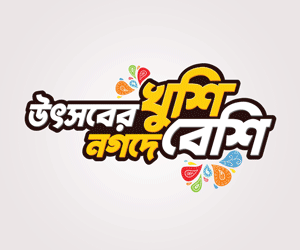 Besides, tonight's game is going to be the last one for Virat Kohli as a captain as well as for some members among the coaching staff – a group of people with a strong reputation but no ICC limited over trophy to show.
Despite their failure in this tournament, Bharat Arun, India's outgoing bowling coach, is hopeful for the future. ESPNcricinfo quoted him saying,
"Going forward, I think India's talent is exciting, with the likes of Mohammad Siraj coming in, and Prasidh Krishna and a lot of exciting fast bowling talent in the country. With the workload management in place, which I'm sure is going to go forward, I think we would be a force to reckon with in the near future as well."
Namibia, on the other hand, have had a satisfactory outing in this World Cup. This has been their first-ever appearance in an ICC Event since the Cricket World Cup 2003 and their first-ever appearance in the history of the T20 World Cup.
Defeating the likes of Ireland and Netherlands to qualify for Super 12 has undoubtedly been a great achievement for this emerging cricketing nation.
The win against Scotland in Super 12 has functioned like icing on the cake. Besides such successes, the experience of facing test-playing nations such as Sri Lanka, Afghanistan, New Zealand, and Pakistan and spending time with players of those sides will work as a huge motivation for them going forward.
Especially, the incident of the Pakistan team visiting the Namibian dressing room has been the talk of the town. Namibia will consider today's encounter against India as another opportunity of capturing such moments.
Namibia's head coach Pierre de Bruyn has emphasised that his team is up for grabbing this opportunity with both hands.
"Tomorrow's (Tonight's) a platform for any player to face the best in the world. A platform where you should treasure that moment. You should be up for it. And it's no doubt that this team is going to be up for it. Tomorrow's a classic game where you go in and you need to hold your own, you need to take brutal accountability for what you're going to bring to the team. It's the last little push," he was quoted as saying by ESPNcricinfo.
Since this is the last game for both sides, they might look to offer opportunities to the players warming the bench.
In that process, India may decide to rest a few of their stars to make room for players like Bhuvneshwar Kumar, Ishan Kishan, Rahul Chahar, or Shardul Thakur.
Although less likely, Namibia captain Gerhard Erasmus, who performed his duty through this tournament with a broken finger, may get a break.
This is going to be the first time these two teams are facing each other in the shortest format of the game.
The writer is currently studying at the Institute of Business Administration, University of Dhaka (IBA-DU).