The beauty of T20 cricket lies in its unpredictability. The momentum of the game shifts every continuously, nobody becomes the clear favourite to win until they win and often it's down to the penultimate over or even the delivery.
A moment of magic, a moment of an individual or collective brilliance changes everything, turns the table upside down and makes the roaring crowd go into pin-drop silence.
World T20 over the years has witnessed myriads of such moments that were not supposed to happen but happened. FE sheds light on some of such moments for the readers when another edition of the T20 World Cup is underway.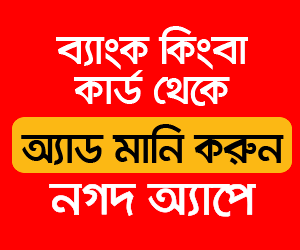 India vs Pakistan, 2010
The very first time India and Pakistan met each other in World T20 was back in 2007-- in the group stage. It was a game with the most unique of results. 3-0 for India was the scoreline.
You read it right, it's not a football match scoreline. India batted first and managed 141 with a 50 from Robin Uthappa. Pakistan, in reply, came down to needing 12 runs in the last over.
A single in the first ball, then Misbah-Ul-Haq showed his charisma with a boundary, a double and a boundary in the next balls. Pakistan needs 1 run from 2 balls; they can't lose the game, can they?
They did indeed. The next ball was a dot and then Misbah couldn't complete a run. After that in the bowl-out tie-breaker, India beat Pakistan 3-0.
India vs Bangladesh, 2016
This match will be a part of cricket folklore for quite a long time, especially for Bangladeshi fans.
In a super 10 clash in Bengaluru, India batted first and managed a modest score of 146. In reply, Bangladesh never looked comfortable but somehow managed to narrow it down to 10 runs in the final over.
Mahmudullah took a single off the first ball. Then Mushfiq hit two consecutive boundaries from Hardik Pandya deliveries to make it 2 from of last 3 balls. Fans began to cheer in front of the mini screen, social media got flooded with posts-- Bangladesh have done it, but it wasn't done yet.
Both Mushfiq and Mahmudullah gave up their wicket in two consecutive deliveries in an effort to win it with boundaries. And then, in the last delivery, MS Dhoni brilliance didn't let Mustafiz finish a run to complete one of the most bizarre of defeats in cricket.
Ireland vs Netherlands, 2014
One of the most astonishing run-chases cricket lovers will ever witness. In this cracker in Sylhet, Ireland batted first and scored a mammoth 189. The score seemed near impossible as the dutch needed to chase it in 14.1 overs to qualify for the next round.
The Dutch never gave up. Stephan Myburg blitzed with the bat (63 off 23) to show his team the way.
After 13 overs, Netherlands needed 12 runs. Barresi was on strike and this was how it went - 0-6-0-4-6. And it was done, the impossible was done by the Dutch, a chase like a fairytale.
Australia vs Pakistan, 2007
Pakistan played the final of World T20 in 2007, 2009 and for the first 35 overs of the 2nd semi-final of 2010.
Pakistan batted first and scored a mammoth 191 runs, thanks to a half-century from both the Akmal brothers. In reply, Australia were cornered at 107/5 after 13 overs.
In came Michael Hussey. It was surprising that he was laid back for so late but maybe only to pull off a miracle. Australia needed 70 from the last 30 deliveries which came down to 17 from the last 6 balls against the magical Saeed Ajmal.
But this is what all took Hussey to take the Aussies over the line- 6 6 4 6, and the game was Australia's in one of the most enthralling encounters ever.