Novak Djokovic wins 10th Australian Open title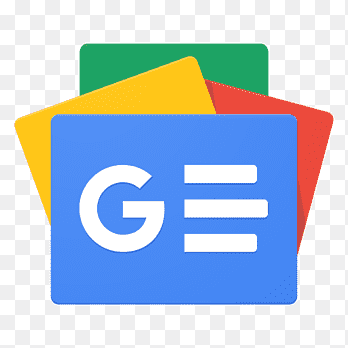 For all latest news, follow The Financial Express Google News channel.
A ruthless Novak Djokovic resumed his reign over Melbourne Park by winning a record-extending 10th Australian Open title on Sunday and crushing the Grand Slam dream of Greek trailblazer Stefanos Tsitsipas in a one-sided final.
In a rematch of the 2021 French Open decider, Djokovic swept to a 6-3 7-6(4) 7-6(5) victory at Rod Laver Arena to reclaim the world number one ranking and again deny Tsitsipas a maiden major title, reports Reuters.
The atmosphere was electric and the crowd often unruly as Serbian and Greek fans bayed in the terraces as if roaring on football teams.
But at the finish chants of "Nole! Nole" won out as Djokovic stormed to a 5-0 lead in the final tiebreak and closed out the match with a thumping forehand down the line that Tsitsipas could only hit long.
The 35-year-old Serb tapped his temple then his heart as he walked forward to shake hands with Tsitsipas before jumping into his players box.
Unleashing a roar, Djokovic pumped his fists then cried as he hugged his mum.
Djokovic's 22nd Grand Slam triumph, now matching Rafa Nadal, was the ultimate redemption a year on from his sensational deportation from Australia on the eve of the Grand Slam due to his lack of COVID-19 vaccination.
That dark episode seemed like ancient history on Sunday as he soaked up the cheers from his army of Serbian supporters.
Despite saying repeatedly he bore no grudges over his deportation, Djokovic left none in doubt that the events of last year would be fuel for his success.
He has had plenty of other spurs at this tournament, with heckling fans, snide commentary about the severity of his hamstring injury and calls for his father Srdjan to be barred from Melbourne Park for mixing with Putin supporters bearing banned Russian flags.
"I have to say this has been the most challenging tournament I have played in my life," Djokovic said as he cradled the Norman Brookes Challenge Cup.
"Not playing last year, coming back this year.
"This is probably the biggest victory in my life considering the circumstances."
As in the semi-final, there was no Srdjan in the players' box but Djokovic had ample support all around the showcourt.
Where his left thigh had strapping in the semi-final and before, there was only a bit of tape poking out of his shorts-leg.
BAD OMEN
It was a bad omen for Tsitsipas, who at Roland Garros in 2021 gave up a two-set lead to lose to the Serb.
He had his chances on Sunday, including a set point in the second set, but he was unable to convert them.
"Novak brings the best out of me and these are the matches I've been working my entire life for," Tsitsipas said in a gracious runner-sup speech.
"He's the greatest that has held a tennis racket."
Facing a man in his 33rd Grand Slam final, Tsitsipas, in his second, was tense.
He double-faulted to drop serve in the fourth game and in a flash Djokovic was 4-1 ahead, pumping his fist at the net.
A wide, kicking serve wrapped up the set for the Serb, who marched to his chair contented.
Tsitsipas focused on his serve and found some respite.
He had a small victory when he had Djokovic tumbling on the court in pursuit of a backhand at 3-3.
Djokovic grew frustrated with Tsitsipas's resilience on serve and began mouthing off at his non-plussed coach Goran Ivanisevic.
He gave up a set point at 5-4 with a backhand error to the delight of Greek fans but saved it with a forehand winner down the line.
The crowd grew unruly as the set went to a chaotic tiebreak, with one fan belting out a song during a rally at 4-4.
Tsitsipas cracked, hitting long twice, and Djokovic sealed the set as he did the first, with a wide, kicking serve.
With the match slipping from his grasp, Tsitsipas needed a bit of luck.
It came immediately as Djokovic dropped serve with a messy opening game in the third set.
Tsitsipas's moment had arrived but it was quickly gone when he missed a forehand with an open court begging.
The Greek barked expletives and Djokovic pounced, breaking straight back with a patch of brilliant shot-making.
From there, the Serb locked down the match with trademark control before bashing a forehand down the line to bring up three match points in the final tiebreak.
He blew one with a backhand and Tsitsipas saved a second with a huge serve, but Djokovic made no mistake on the third.
With his entourage having changed into T-shirts emblazoned with "10", Djokovic held the winner's trophy aloft once more, 15 years after hoisting it for the first time as a 20-year-old in 2008.