Jadon Sancho, Raphael Varane and Cristiano Ronaldo - it had to be the season Manchester United finally gave it a go for the Premier League title.
But an abysmal start to the season, under the guidance of club legend Ole Gunner Solskjaer, sees them crumbling on the 8th position in the PL table. Unsurprisingly, Solkjaer was sacked after the 4-1 away defeat to Watford at the Vicarage Road Stadium.
And in comes the Godfather of Gegenpressing, the man who single-handedly changed the face of German football-- Ralf Rangnick, as the interim manager. So, what really to expect from this appointment?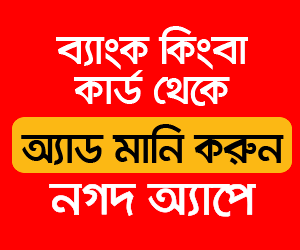 Under Solkjaer, United never really had an identity. But Rangnick's United will have a clear identity; the famous gegenpressing -- a high octane pressing and swift counter-attacking brand of football -- designed to unsettle opponents and then hit them on the counter-attack while they are still vulnerable.
To be effective, this style requires players to apply pressure on their opponents high up the pitch in an aggressive and coordinated manner, to force mistakes.
Cristiano Ronaldo has been leading the line for United throughout the season but this might not be the case anymore now that Rangnick has been appointed, as Ronaldo isn't that willing to lead the press.
Only time will tell if Rangnick will be willing to sacrifice the goal-scoring presence of Ronaldo or Ronaldo will buy into the gegenpressing style of Rangnick.
The most likely beneficiaries from Rangnick's appointment are going to be Jadon Sancho, Marcus Rashford and Mason Greenwood, as they are still very young and will be more willing to lead the press from the front.
Rangnick's most important task is going to be fine-tuning the leaky United backline that has been conceding goals for fun. Getting the best out of Maguire and Shaw and slowly integrating Raphael Varane into the side will be essential to Rangnick's success in United.
To bring more solidity and fluidity in the middle of the park, Donny Van De Beek might finally get his chance to flourish in a United shirt as he's tailor-made for Rangnick's style.
The most likely formation is going to be a 4-3-3. With De Gea keeping his place in the goal, Shaw, Maguire, Varane, and Wan-Bissaka are likely to form the backline with Fred shielding the back four.
Van De Beek and Bruno Fernandes will be the two advanced midfielders, with Sancho and Rashford operating the wings.
Greenwood or Ronaldo, whoever leads the line is going to be interesting to see. It could also be the old workhorse, Edinson Cavani-- another player tailor-made for Rangnick's energetic style of play.
Regardless of what formation and which players Rangnick plays, United fans can start to feel very excited about this appointment, as it won't be unsurprising if Rangnick's fresh approach means some United players finding their best forms and one finally firing on all cylinders, namely Cristiano Ronaldo.
It's high time Old Trafford had some heavy metal football, like their arch-rivals, Liverpool, eh United fans?