As we are witnessing the T20 World Cup 2021, we have two wicket-keeper batsmen from two teams running the show all over.
While Mohammad Rizwan is making partnership after partnership with Babar Azam and breaking records every day, Jos Buttler is in his usual explosive mood with a century already to his name.
While these two are clearly on a mission, we take a look at the best wicket-keepers of World T20s.
All-time best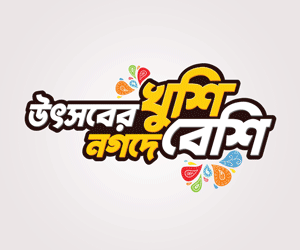 MS Dhoni: He created a legacy in this sector which is difficult to achieve. He holds the record of most dismissals in T20Is with 91 dismissals. The closest to him is Quinton De Cock with 64.
The difference speaks volumes of MSD's legacy. Plus he also scored 1617 runs with an average of 37.6 and strike rate of 126.13. Not to mention, he is the first captain ever to win a World T20 trophy. Safe to say that Dhoni is in a league of his own.
Quinton De Kock: Regarded as the leader of South Africa's huge transitional phase, he is doing a decent job. Especially, his numbers as a wicket-keeper are absolutely phenomenal.
64 dismissals in only 57 innings with 1.142 dismissals per innings, the highest among any test playing nations.
Also, being the opener of the team, he leads the batting side of South Africa with 1758 runs in 57 innings with an average of 35.16 and a strike rate of 136.38. Not a very long career but an accomplished one on a personal level.
Kumar Sangakkara: One of the greatest Lankan cricketers ever, he had his fair share of success in T20 cricket; maybe enough to hail him as one of the greatest T20 wicketkeeper-batsman ever.
In a short career of 56 matches, he accomplished 45 dismissals with .803 dismissals per innings. Also, he was brilliant with the bat. He scored 1382 runs with an average of 31.4 and 8 half-centuries.
The best of this World Cup
Quinton De Kock: De Kock entered the tournament with 455 runs from only 10 matches this year. He was supposed to lead the Proteas from the front. However, he hasn't yet performed as per his standards.
Also, issues with taking the knee or not, saw him withdrawn from the squad in a game against West Indies. Nevertheless, if South Africa can ensure a spot in the semi-finals, De Kock will be crucial for them.
Joss Butler: He is currently one of the most explosive batsmen of the game across formats. His versatility in batting order gives him an edge over anyone. And his form is giving verdict for him. With 8 dismissals and 320 runs at an average of 53 and a strike rate of 137.33, the stage of Dubai looks to be all him.
He didn't disappoint either as he just scored a century against Sri Lanka, the first triple-figure of this tournament.
Mohammad Rizwan: Mohammad Rizwan is not just a wicket-keeper to watch out for, he is the pick for the player of the tournament as well. He has already broken the record of most runs in a calendar year in Men's T20Is this year with 752 runs at a staggering average of 94.00.
Not to mention, a century and 7 half-centuries, he has 12 dismissals to his name. So far in this tournament, he is running the show for Pakistan and is a contender of Player of the Tournament if Pakistan can reach the final.