Records and legacies will never stop following him. Winning has become a habit for him; it never looked as easy for anyone as it seems for him.
Don Carlo Ancelotti has truly bossed everywhere he's been. He has set the sky the limit for his triumph.
At the beginning of this month, he won the La Liga with Real Madrid. This made him the only manager to win the top 5 leagues in Europe, a feat which looks quite hard to be achieved by anyone.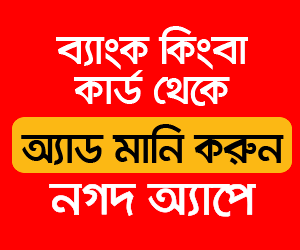 4 days after that, his side won the semi-final tie against Manchester City in a thrilling comeback. This victory made him the manager with the most Champions League final appearances ever(5).
History was lurking for him. Spain bowed before him, it was now time for Europe to do so.
He shared the record of most Champions League wins with Zinedine Zidane, the guy who he replaced this time. And there he did what he does best. A passionate and threatening Liverpool was not enough to stop him from being the 'Don of Europe,' the 'King of Champions League.'
The terms are not an overstatement, not even close. His previous records both as a player and a manager are enough to testify to them.
His first triumph in Europe was not as a coach but as a player. He was part of the legendary AC Milan side under Arrigo Sacchi which won two consecutive European Cups (the previous version of the Champions League) in 1989 and 1990, being an essential part of the team in both the campaigns.
Carlo's domestic achievements are no less than his European feats. He won 1 Scudetto and 4 Copa Italia titles with Roma, and then went on to win 2 Serie A and 1 Supercopa Italia title with AC Milan.
In the 1991/92 season, he was part of the 'Invincible' AC Milan side which went on to win the league without a defeat. They were unbeaten for 58 games in that period.
If this isn't enough to call him a champion, his managerial career is way more prolific than this. He started his winning spree at AC Milan with the Copa Italia and Uefa Champions League triumphs in 2002-2003. He won the Serie A the very next season.
With that Milan side, Carlo played in two more UCL finals, winning one of them.
Then he left for Chelsea and won the league and FA Cup there along with Community Shield. His Chelsea side became the first-ever team to score more than 100 goals(103) in a season and he became the first Italian manager to win the Premier League.
Next stoppage at PSG, he won only a league during his one-year tenure. With that, he became only the 2nd manager to win the league title in 3 different leagues among the European top 5.
Next, he joined Real Madrid, failed to win the league, but came victorious with the famous 'La Decima,' breaking the all whites' 12 years UCL trophy drought.
He became only the 4th manager to win the Champions League with two different sides and also the coach with the most Champions League trophies ever at that time with La Decima.
He went to Bayern Munich and won the league there, becoming the only manager to win the domestic league in 4 different countries.
Going to Everton can be seen as the lowest point of his career before returning to Real Madrid and making history.
Actually, history was already made. He just kept rewriting it with his own hands, or you can say brain.
The last such decade when Carlo Ancelotti did not win a Champions League was the '70s. That's how long he has been ruling Europe.
The 62 years old has reached such immeasurable heights that one can only dream about. He is not an AC Milan or Real Madrid or Chelsea legend. He is a legend everywhere, a legend of football, the 'Don' of European Football.