AC Milan became champions of Italy after a decade. Inter Milan gave them a huge fight but eventually fell short.
This whole Serie A campaign had been a topsy turvy ride as AC Milan, Inter Milan and Napoli had gone toe to toe in their quest for the Scudetto. AC Milan had 86 points after 38 games whereas Inter Milan were just 2 short. The season went down to the wire and was decided on the final matchday.
Italian football used to be dominated by the two Milan sides. Sharing the San Siro stadium, there are many noteworthy clashes in history. It is one of the most intense club rivalries in the footballing world.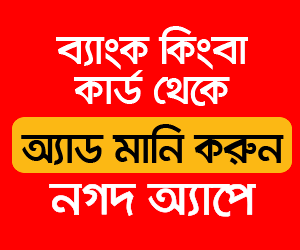 The start of the 21st century also saw the domination of the two Milan sides in Europe as well. But since the first decade, the Milan sides were found to be fading away.
With Juventus creating a one-way dominance and AS Roma and Napoli the regular challengers. But after a torrid decade of struggle and rebuilding, the Milan sides finally found their feet last season. Last season's champions Inter Milan won the title by a big margin and AC Milan finished as runners up. This time it's the other way round.
AC Milan has had this transition under manager Stefano Pioli. He brought Olivier Giroud into the show scoring 11 crucial goals in Serie A this season. The 40-year-old Zlatan Ibrahimovic also contributed and motivated the side.
Keeping the old guards aside, the young stars shone as well with Rafael Leao, Fikayo Tomori, and Sandro Tonali, all impressing a great deal. Another striking factor for AC Milan was the technical director, the club legend Paolo Maldini. All these combined, AC Milan made the perfect mix.
Now coming to Inter Milan, manager Simone Inzaghi had a much younger side at his disposal. The likes of Nicolo Barella, Alessandro Bastoni, and Lautaro Martinez have all garnered attraction for their diligent performances.
Lautaro Martinez ended up as 3rd top goal scorer in Serie A with 21 goals. A complete team with solid defence, great midfield and an efficient attack, Inter Milan were no short of a champion this season.
The resurgence of the Milan clubs put Juventus out of sorts for the last two seasons. Juventus finished 4th this season, 9 points behind 3rd place Napoli. Football enthusiasts speculate another era of domination by the Milan clubs.
Now it remains to be seen how they perform in Europe's elite competition against Europe's best clubs. Many await to relive their childhood memories where the two Milan clubs used to be feared by all.