Unstoppable Argentina - how the change came?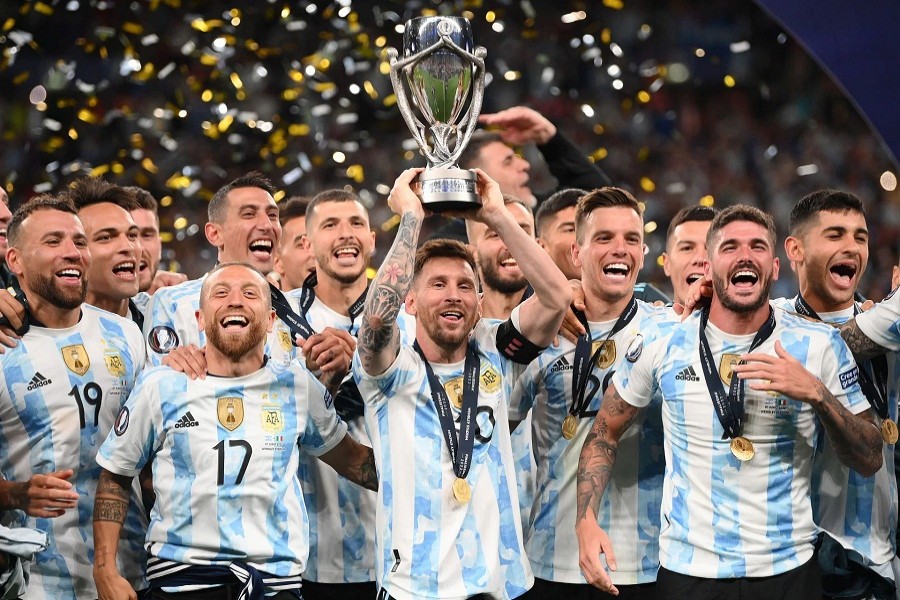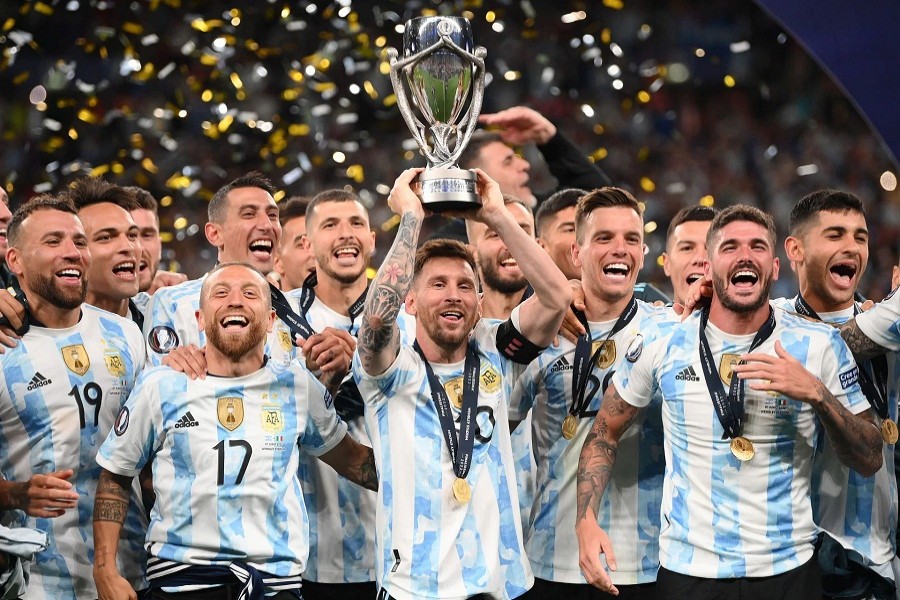 They may not look as flashy as Brazil, formidable as France or unstoppable as Spain. Yet they are unbeaten for 33 games. They may not look invincible, but they have been so for quite a long time.
Even three years ago, the Argentina national football team looked like a broken side full of rust. Their goal conceding rate was far higher than the other top national sides. Their midfield looked like an ageing tortoise and their forward line looked fierce yet toothless.
And from that state, Lionel Messi's side now look hard to break, stop, dominate or push. This has been an extraordinary transition for this Argentine side.
Yes, the same Argentine side who were in a drought of trophies for 28 years, broke the shackles twice in quick succession.
For starters, let's take a look at their goal-keeping position. Sergio Romero gave some fantastic performances on big stages, yet, the inclusion of Emi Martinez gave some real solidity between the bars. Now the fans don't fear with tremble whenever the ball is around the D-Box.
Along with that, Geronimo Rulli and Juan Musso provide some unprecedented depth for them.
Plenty of that credit goes to their improving defence too. This defence is not aged and slow in pace. They have much improved defenders in every position and there is a good mix of experience and youth.
Nicolas Otamendi is probably enjoying the form of his life. Marcos Acuna provides immense workload and the necessary track-back prowess which they seemed to miss all these years. And if Acuna lacks in attack, Tagliafico can cover up for that.
The likes of Christian Romero, Lisandro Martinez, Marcos Sensei, German Pezzella, and Julian Foyth give them the fresh air to breathe. Fans can hardly remember when Argentina had such quality depth in the centre of defence.
Nahuel Molina and Gonzalo Montiel may not be the best full-backs. But they do just what is required from them.
The midfield is the core of all their improvements. Argentina had better midfielders in the past, and better man-to-man talents. But none of them provided what this group provides. The intensity to win the ball, the speed and the completeness.
With Lo Celso, De Paul and Guido, they get the complete package in midfield, characterised by creativity, work rate and destroyers. This midfield looks more composed, controlled and disciplined coming with a hunger to conquer.
Sometimes, Paredes comes in who offers control and aggression in the midfield. And De Paul's substitute Palacios can play the role of both De Paul and Guido.
The attack needs the least focus as it was never a headache for Argentina. Now with the help of a composed midfield, they are flourishing even more.
Messi and Di Maria continue to be as brilliant as they have ever been. Lautaro Martinez has been phenomenal too, scoring 20 goals in the 38 games international career. 14 of them have come in this unbeaten run. Since Batistuta, no Argentine striker looked as prolific and lethal as him.
They have Papu Gomez, Paulo Dybala, and Joaquin Correa in their arsenal. Also, Julian Alvarez, who just made a big move to Manchester City, should be a more polished version of him under Pep Guardiola before the World Cup.
However, this team looks a bit far from winning the World Cup. Because they do not have the man-to-man best squad. But they have few things which make them dangerous and worthy candidates.
They efficiently utilise and extract their limited resources. Apart from Messi, they have on-field leaders like De Paul, Otamendi and Emi. Their mentality is that of a winning side.
Above all, they play as a unit. They come to the field with absolute intention and a winning mentality. De Paul is the prime example of this. We can remember a Peter Drury quote, "For every Lionel Messi and Di Maria, you need a Rodrigo De Paul."