Another season of the Bangladesh Premier League football is closing, and Bashundhara Kings have secured their third title in a row.
Considering their recruitment process, cash flow, and infrastructure, Kings had no competition, yet, their success was heavily dependent on foreign players, especially attackers such as skipper Robson Robinho, Nuha Marong, and Miguel Ferreira.
A look into the stats of the current season only mirrors Kings' path to success as it's the foreigners who are leading the scoring charts by some margin, and that begets the question, why can't Bangladesh produce a striker?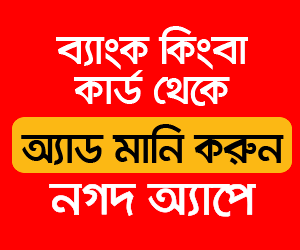 Chattogram Abahani's Nigerian striker Peter Ebimobowei is currently leading the scoring charts with 18 goals, with Mohammedan's Souleymane Diabate at second with 17. Kings' Robson has 15, and Abahani's Dorielton has 14.
Sadly, the first Bangladeshi comes in at the 18th position, Eleta Kingsley of Kings with six goals. Saif Sporting Club's Faysal Ahmed Fahim and Dhaka Abahani's Nabib Newaj Jiban have five goals each.
This clearly states that Bangladesh lacks goalscorers aplenty, and that is reflected in the national team's results.
In Bangladesh's last 13 matches, they have scored only 10 goals. Set pieces have been a big source, but without a proper striker, they have found it extremely difficult to find the net from open play.
This was epitomised in their AFC Asian Cup qualifier match against Turkmenistan. Bangladesh needed a goal in the dying minutes of the match to equalise, and they created two clear goal-scoring opportunities, but without a proper finisher, they wasted them both and ended up losing 2-1.
In the SAFF Championship 2021, Bangladesh needed a win against Nepal to qualify for the final. But while Suman Reza found a goal early on, a lack of strikers meant they let chances go begging, and drew the match to crash out of the group stages.
Kings' title-winning coach, Oscar Bruzon Barreras, who also served as the head coach of the Bangladesh national team head coach during the last SAFF Championship, believes the solution lies in working at the grassroots level.
"The specifications, skills, movements, technique and experiences of the striker position should be developed on a daily basis and consciously from the early stages," he told The Financial Express.
But as Bangladesh do not have a proper academy structure, that becomes difficult for them to execute.
An easier solution would be to find them from the league, but most teams in the BPL field foreign strikers, resulting in a lack of opportunities for the local ones.
"Not just Bangladesh, but across the world, it's harder to find strikers. Here in the league, the foreign strikers play a lot, meaning there are not a lot of opportunities for the local strikers. But if you have quality, you can find a way. The local strikers must keep on believing in themselves," Dhaka Abahani head coach Mario Lemos told The Financial Express.
Lemos, who served as the head coach of the national team in the four-nation tournament in Sri Lanka following the SAFF Championship, also faced this striker crisis in that tournament.
Bangladesh needed a win against the hosts to qualify for the final. They lost due to a late penalty, but before that, a plethora of chances was wasted.
Lemos explained that if the players were actually better, they would get the chance ahead of those foreigners and the local strikers should aim for that.
"I don't think just because most teams use foreign strikers, Bangladesh are failing to produce a striker. If you have quality, you will get your chance. In India, the clubs sign top foreign forwards but (Sunil) Chhetri and Jeje (Lalpekhlua) are starting.
"Quality will guarantee you a place in the team. The Bangladesh strikers must keep on working, keep on fighting to get their position. If you are better than the foreign players, then why would the clubs sign foreigners? It doesn't make any sense," he said.
The Dhaka Abahani coach also opened up about where Bangladesh lacked in, and where they need to work on.
"Maybe (they lack in) the physicality, the size. You have different types of strikers. You have (Romelu) Lukaku, who is strong. There's (Sergio) Aguero, who is smaller. I think our strikers need more strength, and more presence in the box to fight for the ball and headers.
"I think what's lacking is that goal instinct, that feeling inside the box, that understanding, the timing and movement inside the box. That's very important. How to anticipate the defender's move, how to get to the ball before them. I think that's where they need to work on," Lemos explained.
For now, Bangladesh have a couple of strikers in Suman and Eleta. The former has been hit-and-miss with room for improvement, with the latter not being picked due to problems with his paperwork since he got Bangladeshi citizenship.
The Bangladesh Football Federation might need to work big on producing strikers for the next generation, or else this problem will only persist, and they might drop even beyond their already low FIFA ranking of 192.