FC Barcelona have not held back one bit in the ongoing transfer window, which will now inadvertently put pressure on their manager Xavi Hernandez to deliver.
When the former Spanish midfielder took charge last season, the only expectation from him was to take Barca to the Champions League next season, a pretty low bar considering the club.
And there were justified reasons behind it too. The Catalan club not only had a squad that was not ready to fight for titles, but also an injury crisis, and they were still reeling from the shock that came in with Lionel Messi's departure.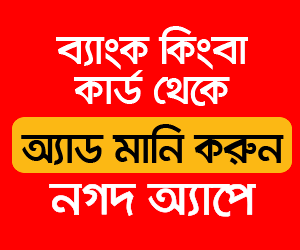 So, Xavi just had to make sure they don't finish below fourth in La Liga. In the months that followed, Xavi exceeded expectations with the quality of football played on the pitch, hammering Real Madrid, Atletico Madrid, and Napoli, and went on to finish second. The only blip was the Europa League exit, but the problems they faced made it easier to ignore.
And then came summer and Barca lit the market ablaze. They sold 25 per cent of their La Liga TV rights, something many have considered an unwise move.
But they went on with the cash and have so far signed six players. While Pablo Torre is just a youngster, the others have significantly improved their squad. Free agents Franck Kessie and Andreas Christensen are quality acquisitions, with the former winning the Serie A last season and the latter winning the Champions League in the season before.
Raphinha was a crucial part of Leeds United's survival, and Jules Kounde, who was signed from Sevilla, has been one of La Liga's best defenders in the last two seasons.
And you really don't need to say anything about Robert Lewandowski, despite him being almost 34. And they will go all in for Bernardo Silva if Frenkie De Jong leaves, alongside being in the hunt for Cesar Azpilicueta.
So, this significant increase in the quality and depth of the squad only means more and more pressure on Xavi.
In the last season, he had the 'uncompetitive squad' to fall back on, which he no more has. The Barca legend now literally has no margin of error and will be expected to bring in titles from this season.
While the previous board had left the club in a mess, the new one has done and is doing everything possible to meet every of the manager's demands.
Yes, the signings can flop or underperform. Yet, the arrows will be pointed at Xavi because it was he who asked for them, and he would have to take full responsibility.
Xavi's 4-3-3 with the squad he has at his disposal seems destined for success, but it's never that easy in football, is it?
The pre-season has not been that great either. They won against Inter Miami 6-0, but only 1-0 against Real Madrid and then drew 2-2 against Juventus.
Yes, they don't yet have the full squad yet, and it's just pre-season. But while these matches give the players some confidence, it's an indicator of what might happen if all doesn't go well too.
For now, Xavi probably has the most complete squad Barca have had in the last few years. And that is why, he is now on a tightrope, awaiting a free fall.
If he doesn't, Barca will truly be back. If he does, then it will be yet another sad outing for the Culers.