Before the start of the three-match T20 International series against Zimbabwe, the Bangladesh Cricket Board director and the Tigers' team director Khaled Mahmud had said that he would not be disappointed even if they lost it 3-0.
Well, after they managed to lose it 2-1, Mahmud expressed his disappointment and blamed it all on the players.
And like his 180-degree turnaround, the series has been a comedy of errors for Bangladesh, and another indication of the cluelessness BCB has in regards to the shortest format of the game.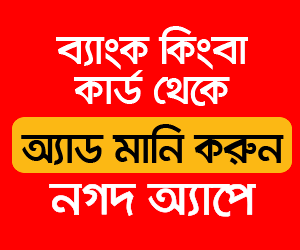 The series was seen as a shot to give the relatively younger players a chance to shine without being overshadowed by the senior players.
Nurul Hasan Sohan was appointed captain, and while that and some team selection decisions were questionable, it still was a good move considering how Bangladesh had fared in the format in recent months.
And in the first two matches, there were signs of change. Bangladesh failed to chase down 206 in the first match, but they tried except for a couple of batsmen, Anamul Haque and Mosaddek Hossain.
Especially, skipper Sohan's innings at the end showed what Bangladesh were lacking in pitches favouring the batsmen, an intent to score at every opportunity.
Interestingly, Anamul was carried throughout the series despite being a thorn in the batting lineup in the first two matches. Despite Sohan's absence due to injury, Anamul should have been benched as he played a key part in luring Bangladesh to a defeat in the series-decider.
The third T20I though saw a hilarious turn of events that made Anamul's selection look like a good choice.
Before the series, Mahmudullah Riyad, the T20I captain since 2019, was 'rested' for the series. While many had claimed that it was a permanent exclusion and Shakib Al Hasan would take charge from the Asia Cup, the BCB officials refused.
Once Sohan was injured, Mahmudullah was brought back to the team as his replacement and Mosaddek Hossain was appointed as captain.
If Mahmudullah was not sacked from captaincy, as the BCB officials mentioned, then why was he not appointed captain once he returned to the side?
Also, why was it necessary to bring in Mahmudullah? Shak Mahedi Hasan and Mehidy Hasan Miraz are capable enough to do the job at the lower order for a day, and it would also help BCB's attempt to hand the younger players responsibility.
And if Mahmudullah was indeed brought back, then what was the need to carry Anamul for a third consecutive match despite him showing no signs of improvement since the T20I series in West Indies?
Another weird thing after the third T20I was skipper Mosaddek pointing out Nasum Ahmed's 15th over, which went for 34 runs, as the turning point. Even with that, Zimbabwe only managed 156, an easy target considering the current T20 standards.
But he failed to mention Anamul, Najmul, and Mahmudullah, who played 60 balls and scored 57 only, evidently killing the chase.
All in all, this series had a big potential for Bangladesh to move on from the old guard and form a new team with a different vigour and attitude.
But it was all wasted. While Liton Das, Afif Hossain, and Hasan Mahmud showed some good signs, it was all ruined by BCB's 'childish' decision-making.