Aramit Limited, a unit of Aramit Group, a Chittagong-based leading industrial conglomerate of the country has approved 50 per cent final cash dividend for the year ended on 30th June, 2018, said a statement.
The approval was made by the shareholders in the 47th Annual General Meeting of the Company held at Chittagong Club Limited, S. S. Khaled Road, Chattogram on Tuesday.
The meeting was presided over by Mr.S. M. Jamal Ahmed, Chairman of the Company. Among others, the meeting was attended by the directors of the Company Mr. Sudhangshu Kumar Ghosh and independent directors of the Company, Mr. S. M. Rezaur Rahman and Mr. Warasuzzaman Chowdhury. Mr. Syed Kamruzzaman, FCMA, Company Secretary of the Company spoke in the meeting. Mr. Farid Uddin Ahmed, FCMA, Chief Operating Officer & Chief Financial Officer and Statutory Auditor of the Company attended the meeting. A good number of shareholders were present.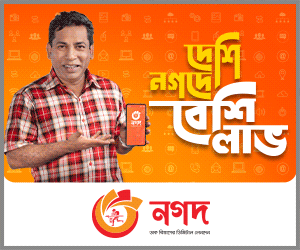 It was disclosed in the meeting that the Company earned net profit before income tax of Tk. 85.312 million and net profit after income tax of Tk. 61.175 million for the year ended on 30th June, 2018.
The company made considerable progress during the year. The Company contributed Tk. 187.79 million to the national exchequer in the form of customs duty, income tax and VAT during the year.
The Chairman of the Company replied to various queries of the shareholders. The shareholders expressed their satisfaction on the continuous progress of the Company.
The Chairman of the meeting thanked the shareholders present in the meeting for their confidence in the Board of Directors and co-operation extended to the Company. He expressed gratitude to the management, the employees and all other stakeholders in achieving excellent performance by the Company.