The board of directors of Aman Feed Limited has decide to inaugurate the commercial production of floating fish feed plant very soon which enhance the production capacity as well as the profitability of the company, said an official disclosure on Tuesday.
On January 1, the board of directors of the company has taken the decision to procure and install machineries for enhancement of production capacity of approximately 43,200 MT per year in addition to existing production capacity.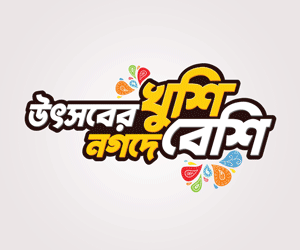 Following the enhancement of the production capacity, it is expected that the sales will increase approximately Tk 1.83 billion per year and net profit after tax will increase approximately Tk 145 million per year.
Each share of the company, which was listed on the Dhaka bourse in 2015, closed at Tk 68 on Monday at the Dhaka Stock Exchange (DSE).
The board of directors of the company recommended 20 per cent cash and 10 per cent stock dividend for the year ended on June 30, 2017.
The final approval of dividend will come during the annual general meeting (AGM) scheduled to be held on December 27 at Factory premises in Sirajganj.
The company has also reported EPS of Tk 4.54, NAV per share of Tk 33.96 and NOCFPS of Tk 4.58 for the year ended on June 30, 2017 as against Tk 4.48, Tk 34.18 and Tk 3.39 respectively for the same period of the previous year.