The central bank has ruled out the use of unclaimed or undisbursed dividends of banks and non-banking financial institutions by the Capital Market Stabilisation Fund (CMSF).
Bangladesh Bank officials say the restriction is aimed at protecting the depositors' interests.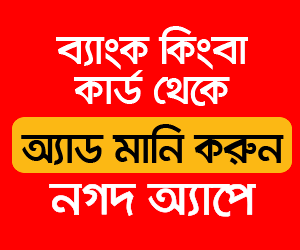 They think the rules on CMSF, issued by the Bangladesh Securities and Exchange Commission (BSEC) through a gazette notification on June 27, are directly contradictory with the existing Bank Company Act.
The central bank's latest position on the formation of the CMSF was disclosed Monday at a virtual meeting of major watchdog bodies. The bodies are Bangladesh Bank (BB), the Bangladesh Securities and Exchange Commission (BSEC), the Office of the Registrar of Joint Stock Companies and Firms, the Insurance Development and Regulatory Authority (IDRA), the Micro-credit Regulatory Authority (MRA), the Department of Cooperatives (DoC) and Bangladesh Telecommunication Regulatory Commission (BTRC).
The meeting was held with BB Governor Fazle Kabir in the chair, discussing major matters of stock-market and other financial institutions.
At the meeting, the definition of deposit and claims on undistributed or unsettled dividends were discussed elaborately, they added.
As per the Bank Company Act, the central bank will be recognized as civil court for the purpose of unclaimed deposits in any liabilities forms, according to the BB officials.
Quoting the Bank Company Act a BB official said: "Any payable amount will be considered deposit."
Earlier on June 16 this calendar year, the central bank directed the banks not to comply with any regulations which are contradictory with the Banking Companies Act or the instructions of the BB.
Talking to the FE, Shaikh Shamsuddin Ahmed, a commissioner of the BSEC, said: "We've a different opinion. We've not confiscated or forfeited the fund. The ownership remains perpetual."
Dr Ahmed also says an external committee will act as custodian of the fund.
The securities regulator had issued rules for the CMSF aiming to facilitate the country's stock market alongside settling investors' claims on undistributed or unsettled dividends.
The total fund, worth around Tk 210 billion, will come from the undistributed or unsettled dividends, namely cash, stock and rights, according to the BSEC estimation.
In the notification on CMSF the BSEC said unclaimed cash dividend means any cash distributed to the investor (s) by way of dividend warrant or cheque or bank draft or by any other means, but not collected or claimed by the investor (s) to the issuer within a period of three years or more from the date of such distribution.
The BSEC has already asked the listed companies to transfer the funds into the CMSF account.
The BB also ruled out the application of disbursement of dividend despite cumulative loss by the banks and NBFIs in line with the BSEC notification.
Earlier on October 02, 2019, the BSEC had issued a notification allowing all the listed companies to disburse dividend despite counting cumulative loss.