Share trading of Beximco Synthetics has been suspended for another 15 days, according to information of Dhaka Stock Exchange (DSE).
As per the decision, the company's share trading will remain suspended till August 3.
Earlier, the bourses suspended the company's share trading for 20 times following the decision of the securities regulator.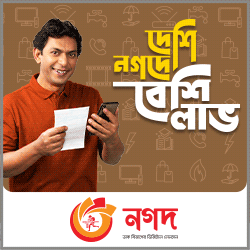 In September, 2020 the Bangladesh Securities and Exchange Commission (BSEC) ordered the bourses to suspend the trading of the shares of Beximco Synthetics following the company's proposal of delisting from the stock market.
The company decided to exit the market amid losses incurred for years. The DSE officials said the company's delisting process is yet to be completed.
In its latest quarterly disclosure, Beximco Synthetics reported a loss of Tk 0.27 for January-March 2021.
The company's NAV per share was Tk. (3.00), a negative value, as on March 31, 2021 and Tk. (1.40), also a negative value, as on June 30, 2020.
Beximco Synthetics disbursed 10 per cent stock dividend for the last time in 2012.
Beximco Synthetics, presently a 'Z' category company, got listed on the bourses by offloading shares in 1993 and commenced commercial operation in July, 1994.
The company's sponsor-directors hold 35.67 per cent shares, institutes 24.09 per cent, foreigners 0.02 per cent and general shareholders 40.22 per cent as on May 31, 2021.