Bangladesh Securities and Exchange Commission (BSEC) Chairman Professor Shibli Rubayat Ul Islam expressed his firm optimism about the durability of the current capital market buoyancy, saying that no vested quarter can now indulge in any foul play in the share market like in the past.
"The government is working to ensure business friendly environment. As per the instruction of Prime Minister Sheikh Hasina, we are providing all sorts of support to the investors who are running business complying with all rules regulations. We are working for ensuring rules, regulations and good governance," he said in an interview with BSS on Thursday.
DSEX, the benchmark index of the Dhaka Stock Exchange (DSE), crossed the 7,200-mark on Thursday for the first time after the index was introduced more than eight years back in 2013.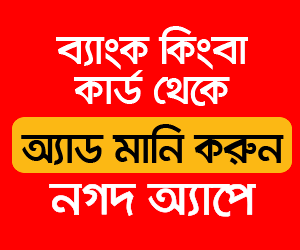 DSEX went up by 62.42 points or 0.86 per cent to settle at more than 7,258 - the highest since its inception. Two other indices -- the DSE 30 Index and the DSE Shariah Index (DSES) -- followed the suit to close at their historical highs of 2,647 and 1,592, after surging 33.60 points and 20.40 points respectively.
The Chittagong Stock Exchange (CSE) also ended higher with the CSE All Share Price Index - CASPI - gaining 152 points to settle at a record high at 21,131 and the Selective Categories Index - CSCX rising 93 points to close at 12,673.
Shibli Rubayat Ul Islam said that the BSEC has taken a strict stance on maintaining regulations, which has subsequently boosted the investors' confidence.
To protect the investors' interest, he said, BSEC's legal, monitoring and surveillance wings are always on the vigil. Thus, there is no possibility for the vested quarters to indulge in wrongdoing.
The BSEC chairman said the market is witnessing an upward trend based on demand and supply, adding, "We're keeping watch so that no vested quarter enter the market and exploit the small investors. We ensure that the ongoing flow of the market will be sustained."
He said the capital market watchdog would invite more IPOs (initial public offerings) through which the big businesses would be able to manage long-term financing, which would eventually benefit the IPO winners of the primary market.
Shibli said Bangladesh is now recognised as an attractive destination for investment in the world.
He mentioned that many research organisations have published positive reports on the economic development of Bangladesh and many investors from different corners of the world now want to invest in Bangladesh.
The BSEC chief suggested the investors lacking knowledge in the capital market to invest in mutual funds and bonds.
"Our mutual fund sector is very much promising. BSEC is continuing its efforts to enhance transparency and accountability in the operations of the mutual fund," he said.
The BSEC is working with the public and private sector to make bonds popular as an alternate sector for investment, he added.