Chittagong Stock Exchange (CSE) has submitted a set of budget proposals to NBR including waiver of corporate tax for the companies to be listed on small cap board.
CSE managing director Mamun-Ur-Rashid said they sent the proposals to the National Board of Revenue (NBR) on Tuesday to consider for the fiscal year (FY) 2020-21.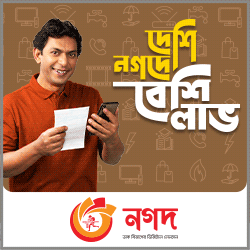 The CSE proposed complete waiver of corporate tax for three years for the small cap companies to be listed on the SME board.
"Small cap companies having weak corporate structure will get a scope to build a quality corporate structure if they enjoy the waiver of corporate tax," the CSE budget proposal said.
Both the stock exchanges introduced SME board in 2019 to facilitate the trading of small cap companies.
A few companies have almost completed the process of getting listed on the SME board.
After enjoying tax waiver for five years of completing demutualisation process, the stock exchanges came under the tax net from the FY 2019-20.
In its proposal, the CSE urged the government to reduce the exchanges' corporate tax to 15 per cent from existing 35 per cent to facilitate the exchange's modernising activities.
The CSE proposed 0.015 per cent tax at source on the brokerage commission instead of existing 0.05 per cent considering the ongoing sluggish trend of the capital market.
Presently, the listed companies, other than banks, insurers, financial institutions, tobacco companies and mobile operators, pay 25 per cent corporate tax. The CSE proposed 20 per cent corporate tax instead of existing 25 per cent tax.
Among others, the port city bourse also proposed to fix the tax free threshold for individuals at Tk 350,000 instead of existing Tk 250,000.