Customs authorities have scrapped the bonded warehouse licence of Golden Son Ltd and fined the compnay about Tk 433 million.
Customs took the punitive action against the Golden son - a manufacturer of garment accessories and household items – for misusing the facility.
The Customs Bond Commissionerate punished the company for transferring duty-free imported raw materials illegally from the bonded warehouse, the Dhaka Stock Exchange said on its website on Wednesday.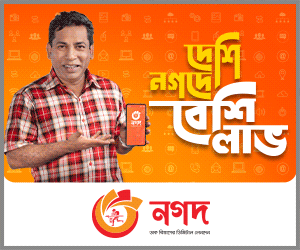 Bonded warehouses are authorised by the customs authorities for storing goods on which duties are deferred until the goods are removed for the domestic consumption. In case of exports, no duty has to be paid at all.
"The company failed to satisfy the complaints that were brought against them after investigation regarding illegal transfer of duty free imported raw materials from the bonded warehouse," it said.
The authorities fined Golden Son Tk 432.9 million as the allegations were "undisputedly proven and established".
The DSE said that the order was issued on Oct 29 and the company has been ordered to pay the fine in 15 days.
Golden Son has done it several times, which the authorities conclude as a 'tendency' and decided to scrap the company's bonded warehouse licence, according to the exchange statement.
Shares of the company, which was listed in 2007 and traded as a B category scrip, fell by 2.11 per cent on Wednesday to close at Tk 13.90 after opening at Tk 14.20.