The Dhaka Stock Exchange (DSE) and the Chittagong Stock Exchange (CSE) slipped into red at morning trade after dominating the bourses by banking shares.
Both the DSE and CSE saw downward trend in early hour of trading on Wednesday as cautious investors were on selling spree.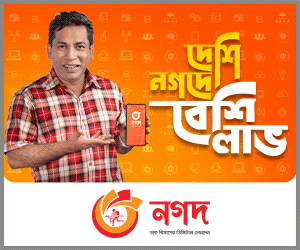 DSEX, the benchmark index of DSE, shed over 11.35 points or 0.18 per cent to 6,225.22 at 11:39 am.
The DSE Shariah Index (DSES) lost 4.08 points or 0.29 per cent to stand at 1,371.21.
The DS30 index, comprising blue chips, also declined 4.38 points or 0.19 per cent to stand at 2209.70 points.
Trade deals stood at 42,642 with volume of transactions at Tk 3,595.91 million.
Of the issues traded till then, 150 advanced, 110 declined and 45 remained unchanged, reports UNB.
National Bank Ltd was the most traded stocks with shares worth Tk 300.82 million changing hands till then followed by IFIC Bank, Export Import (Exim) Bank of Bangladesh, Al Arafah Islami Bank and Summit Power.
The port city bourse - Chittagong Stocks Exchange (CSE) - also witnessed downward trend in early hours with its Selective Category Index losing 34.35 points to 1,1679.19 also at 11:37 am.
Of the issues traded till then, 67 gained, 59 declined and 23 remained unchanged with a turnover value of Tk 157.41 million.