The Dhaka Stock Exchange (DSE) has suspended trading at Banco Securities, and filed a case against its owners over alleged embezzlement of clients' fund worth around Tk 660 million.
The bourse has taken the measures against the brokerage firm following instruction of the securities regulator.
Abdul Muhith, chairman of Banco Securities, could not be reached for his comment regarding the embezzlement of clients' funds.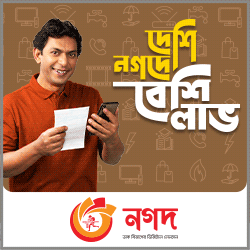 "The DSE has filed the case with Motijheel Police Station against six directors of Banco Securities. Besides, the law-enforcing agencies have also been informed, so that the directors cannot cross borders," said an official.
He also said the case is likely to be transferred soon to the Anti-Corruption Commission (ACC).
"Other necessary steps will also be accelerated to secure interest of the Banco Securities' clients."
Asked about the number of clients, whose funds were embezzled by the firm, the DSE official said they were yet to know the exact number of clients.
"The clients have started reporting regarding the embezzlement. One of them has filed a complaint regarding misappropriation of his fund worth Tk 30 million."
The embezzlement of the clients' funds came under observation of the DSE, when a big shortage was found in the consolidated customers' account, maintained by Banco Securities.
After finding shortage in the consolidated customers' account, the premier bourse sent a report to the securities regulator.
"Banco Securities' explanation regarding the fund shortage in the consolidated customers' account was not satisfactory. Finally, trading at the brokerage firm was suspended on Tuesday," the DSE official noted. Dues of the clients of Banco Securities would be paid with its shares and assets, he added.
In July 2020, the owners of Crest Securities embezzled a substantial amount of its clients' funds. Later, a case was filed against its managing director Md Shahid Ullah and his wife Nipa Sultana.