The prime index of the Dhaka Stock (DSEX) surpassed the 6,500-mark in early trading on Tuesday as investors remained upbeat after the announcement of another expansionary monetary policy statement.
Bangladesh Bank on Thursday unveiled another expansionary monetary policy for this fiscal year, which will help the market to get more liquidity, insiders said.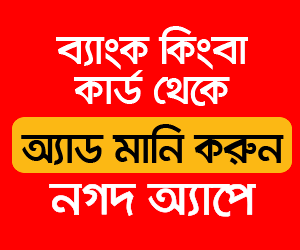 DSEX, the prime index of the Dhaka Stock Exchange (DSE), went up by 25.04 points or 0.38 per cent to stand at 6,506 points within the first 30 minutes of trading when the report was filed at 10:30 am – also the highest since its inception in 2013.
Two other indices also saw an upbeat trend at opening as the DS30 index, comprising blue chips, rose 8.38 points to reach 2,352 and the Shariah Index (DSES) gained 8.56 points to stand at 1,420 points till then.
Turnover, another important indicator of the market, stood at Tk 4.60 billion within the first 30 minutes of trading at 10:30 am.
Market experts said stocks continued their record-breaking rally as investors put fresh bets on large-cap stocks, anticipating positive momentum in coming days after the Bangladesh Bank unveiled another expansionary monetary policy.
As the DSEX climbed a record high almost every day, more and more investors joined the rally with an expectation of better returns from the bullish market, said a merchant banker.
The institutional investors preferred buying stocks as they hope the index will rise further as money flow in the banking sector may increase after the monetary policy statement, he said.
However, some investors are booking profit on sector-wise quick-gaining stocks, he added.
Of the issues traded till then, 211 advanced, 106 declined and 52 remained unchanged on the DSE trading floor till then.
Saif Powertec was the most traded stock till then with shares worth Tk 208 million changing hands, closely followed by GSP Finance, Orion Pharma, Metro Spinning Mills, and Fu-Wang ceramic.
The port city bourse – the Chittagong Stock Exchange – (CSE) saw positive trend till then with CSE All Share Price Index- CASPI-rising 12 points to stand at 18,870, also at 10:30 am.
Of the issues traded till then 85 advanced, 78 declined and 39 remained unchanged with Tk 114 million in turnover.