The prime index of the Dhaka Stock Exchange (DSE) surpassed a 7,200- point mark on Thursday after two hours of trading though the market opened with selling pressure.
DSEX, the prime index of the Dhaka Stock Exchange (DSE), went up by 23.20 points or 0.32 per cent to stand at 7,219 points when the report was filed at 12:00 noon though the index lost more than 22 points at opening.
The investors were panicked at opening as the securities regulator had sought to know the reason behind an unusual price hike of low paid-up and weak companies' shares and behind margin loan status to which companies have a price to earnings ratio over 40, said a stockbroker.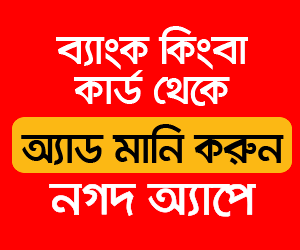 However, the price hike of some large-cap stocks like Olympic Industries, Square Pharmaceuticals, Dutch-Bangla Bank, Delta Life Insurance and IDLC Finance helped the index to rebound, he said.
The Bangladesh Securities and Exchange Commission (BSEC) on Wednesday asked the Dhaka bourse to submit a report about the reason behind the skyrocketing prices of low-performing companies' stocks and junk stocks.
The DSE was also asked to find whether margin loans were disbursed against the securities having P/E ratio above 40 and submit a report within 15 days.
Two other indices of the premier bourse also saw a positive trend after two hours with the DS30 index, comprising blue chips, gaining 4.98 points to reach 2,618 and the Shariah Index (DSES) rising 6.97 points to stand at 1,578 points.
Turnover, another important indicator of the market, stood at Tk 11.68 billion within the first two hours of trading at 12:00 noon.
Of the issues traded till then, 182 advanced, 167 declined and 27 remained unchanged on the DSE trading floor till then.
BATBC, which lost 0.95 per cent till then, was the most traded stock with shares worth Tk 437 million changing hands, closely followed by National Tubes, Square Pharma, Olympic Industries and Meghna Life Insurance.
The Chittagong Stock Exchange also saw a positive trend till then with its All Shares Price Index (CASPI) gaining 73 points to stand at 21,052 Selective Categories Index (CSCX) rising 44 points to reach 12,624, also at 12:00 noon.