The securities regulator has formed a seven-member expert panel to facilitate the development of trading operations at Dhaka Stock Exchange (DSE) removing the existing complexities.
The panel led by Hafiz Md. Hasan Babu, a professor at the department of computer science and engineering (CSE) of Dhaka University (DU), will submit a report within 30 days.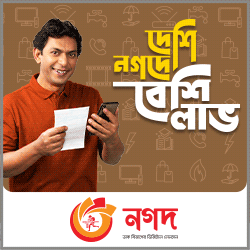 The latest development came in the backdrop of frequent technical glitches that hampered trading operations at the premier bourse DSE.
The latest technical glitch occurred on July 18 last and on the day trading remained suspended from 11.09 am to 12.30 pm.
The other members of the exchange's expert panel are two professors of BUET namely Mohammad Yunus Ali and Md Shohrab Hossain, two professors of DU namely Kazi Muheymin-Us-Sakib and Md Abdur Razzaque, and coordinator of Blockchain Olympiad Bangladesh Habibullah N Karim.
A deputy director of the securities regulator namely Md Shohidul Islam has been made the member secretary of the panel.
Under the guidance of the expert panel, the IT department of the premier bourse DSE will design and develop the exchange's order management system (OMS).
In its report, the expert panel will also evaluate the technical feasibility and compatibility of the DSE's OMS to be developed for accelerating the trading operations.