The board of directors of Generation Next Fashions has intended to issue non-convertible redeemable subordinated bond of Tk 2.0 billion for 7 years for capital investment, said an official disclosure posted on DSE Sunday.
The textile company will issue bond for business expansion, strengthening the production facilities and setting up the existing high cost debt, according to the disclosure. However, the bond issue is subject to the approval of Bangladesh Securities & Exchange Commission (BSEC), shareholders in the 13th annual general meeting (AGM) and other regulatory authorities.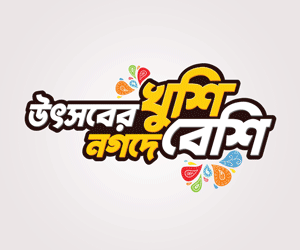 The company has also informed that due to unavoidable circumstances the board of directors has decided to change the date of their 13th AGM from December 23, 2017 to December 17, 2017 at 11:00am. Generation Next Fashions, which was listed on the Dhaka bourse in 2012, recommended 10 per cent stock dividend for the year ended on June 30, 2017.
Each share of the company closed at Tk 10.90 on Thursday last at the Dhaka Stock Exchange (DSE). The company's paid-up capital is Tk 4.09 billion and authorised capital is Tk 5.0 billion while the total number of securities is 409.06 million. Sponsor-directors own only 13.82 per cent stake in the company while institutional investors own 22.30 per cent and the general public 63.88 per cent as on October 31, 2017, the DSE data shows.
Incorporated in 2004, Generation Next Fashions engages in spinning, weaving, manufacturing, and selling of textiles, composite knit fabrics, and various types of ready-made garments. The company exports its products to North America, Europe, and the United Kingdom.
-bb/rmc//