There is an urgent need for addressing the existing barriers to attract more local and foreign investors for the sake of further development of the country's stock market.
Besides, more participation of institutional investors should be ensured along with popularising mutual funds to avert possible volatilities in the stock market.
The observations came Monday at a session titled 'Capital Market, The Rising Star' of the International Investment Summit 2021 at a city hotel.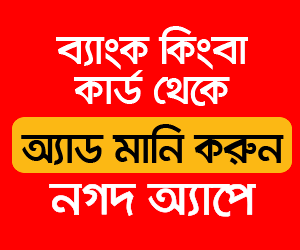 Dr Mashiur Rahman, economic affairs adviser to the Prime Minister, chaired the session, participated by different stakeholders of the stock market.
In his speech, Mr. Rahman said investors will be able to avail opportunities if the growth of the country's economy is accelerated by ample investments.
The Prime Minister's adviser Mr. Rahman also said Bangladesh is at the juncture of a significant transformation of its economy and transitional obstacles should be addressed to facilitate economic growth.
The vice chairman of Shanta Asset Management Arif Khan laid importance on the expansion of capital through the participation of local and non-resident Bangladeshis.
Mr. Khan said the entry of foreign portfolio investors to the stock market should be easier.
"KYC should be automated along with ensuring hassle-free online NITA (non-resident investors taka account) system to enhance the participation of foreign investors," Mr. Khan said.
He also laid importance on ensuring more participation of institutional investors along with a flourishing mutual fund industry to avert volatility in the stock market.
In his keynote speech, Dr. Shaikh Shamdsuddin Ahmed, a commissioner of the securities regulator, put light on different investment tools including bonds, alternative investment funds and mutual funds.
He said the investment process has been eased enough and the capital market having technology-based infrastructures is availing tax incentives as well.
The managing director of Dhaka Stock Exchange (DSE) Tarique Amin Bhuiyan said the premier bourse DSE has opened its international desk to serve the foreign investors.
"The DSE is also increasing partnerships with market intermediaries across the world to attract investors," Mr Bhuiyan said.
While speaking online, Christina Ongoma, principal investment officer, upstream financial institutions group Asia, International Finance Corporation (IFC), laid importance on sustainable finance and modernisation of the capital market.
Adeeb H. Khan, senior partner, Rahman Rahman Huq, Maurits Pot, founder & CIO, Dawn Global Management, UK, and Md. Rafiqul Islam, managing director at Green Delta Capital, spoke at Monday's session.