Company profile
IPDC to introduce digital supply chain financing by end of the year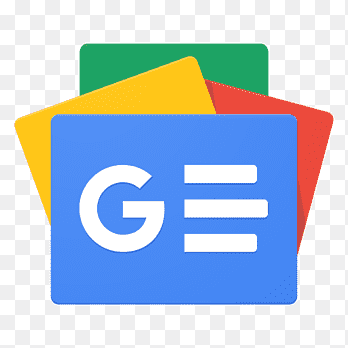 For all latest news, follow The Financial Express Google News channel.
IPDC Finance Limited is in a process to introduce a digital supply chain financing titled 'Orjon' by end of the year using the blockchain technology for the first time in Bangladesh.
It is expected to bring the corporate, micro and small enterprises (MSEs) and financial companies in one single chain, moving away from the traditional and manual process of financing.
"We are going to launch the digital financing platform by the end of this year (2018)," Mominul Islam, Managing Director & CEO of IPDC Finance Limited, told the FE recently.
Orjon is a comprehensive supply chain financing solution which will enable MSEs to get easy finance through factoring, reverse factoring, work order and distributor financing.
"Orjon aims to create a holistic supply chain financing eco-system in Bangladesh," he said.
IPDC Finance has already signed a grant contract on business finance for the poor in Bangladesh (BFP-B) with Nathan Associates London Limited for the development of Digital Supply Chain Finance Platform powered by Blockchain technology.
Nathan Associates is an authorised agent of Department for International Development (DFID).
'Orjon' is an initiative to develop digital supply chain finance platform with Blockchain technology to facilitate easy and low-cost credit to MSEs.
Mr Mominul Islam further said Bangladesh Supply Chain Excellence Award (BSCEA) 2018 will revolutionise the country's SME sector.
"There is a dire need of mutually beneficial partnership to leverage activity, experience and resource in the country's growing SME sector and we hope BSCEA 2018 will be a genuine platform to promote the overall trade and businesses," Mr Mominul Islam said.
IPDC Finance, the country's first non-banking financial institution, is one of the promoters of the event, first of its kind in Bangladesh.
"At IPDC Finance, we strongly believe that collaboration is the new innovation, and propagate the same with the very first initiative to accredit best practices in supply chain management across industries to promote collaboration," the IPDC MD said.
He further said success of any business, amid fierce competition and global challenges, is inextricably linked to the performance of its supply chain.
"The BSCEA-2018 will certainly be a big step forward in recognising the works in advancing supply chain knowledge and practices across the industries that operate in Bangladesh."
He said this will positively contribute to 'developing responsiveness' towards achieving the vision of becoming Middle Income Country by 2021 and Developed Country by 2041.
BSCEA 2018 recognises outstanding individual and organisational contribution in advancing supply chain knowledge and practices across the industries that operate in Bangladesh.
Awardees will be recognised on the basis of their visible contribution during 2017 in various areas of supply chain management in manufacturing and service organisations.
Supply chain professionals, young professionals and companies will be invited to participate in this prestigious award ceremony by submitting their achievement cases that ran during the year 2017.
BSCEA (Bangladesh Supply Chain Excellence Award) 2018 will be given in seven different categories.
The categories are; Collaborative Supply Chain; Supply Chain Talent Development; Manufacturing Excellence; Supply Chain Finance Management; Excellence in logistics, distribution, transportation & warehouse management; Young Supply Chain Talent of the year and Supply Chain Professional of the year.
The jury panel will select 15 best cases (five individuals, five local companies and five multinational companies) as the winners for the awards.
The award ceremony will be held on July 21 next.
Bangladesh Supply Chain Management Society (BSCMS) is also sponsoring the award.
IPDC Finance Ltd continued to achieve resounding successes in all segments of its businesses.
"During the first quarter (January-March, 2018) our company achieved 14 per cent growth and the second quarter (April-June, 2018) will hopefully witness a similar growth," Mr Mominul Islam disclosed.
According to the unaudited financial statement of Quarter-1, IPDC Finance earned Tk 71.99 million as net profit against Tk 62.95 million of the previous year (2017).
The total provision was Tk 18.34 million in Quarter-1 against Tk 25.34 million of the corresponding period of 2017.
The IPDC MD said that unfeigned commitment, assiduous diligence and professionalism of the working human resources spurred the success of the company and asserted that the country's whole financial complexion will be changed riding on the concerted efforts from all stakeholders.
"Under our strategic roadmap, we like to craft stories in the areas of home loan, creating entrepreneurs, providing factoring finance and breaking glass ceiling," Mr Mominul Islam said.
Under the roadmap, the company will enable 50,000 families to get a dream home and cover 25,000 MSEs to be under the automated supply chain finance.
It would also enable 10,000 women to build financial and non-financial assets, create 2,000 new entrepreneurs, enable families of tier 2 and tier 3 cities to avail retail finance and provide home convenience goods to 0.1 million families.
The roadmap is expected to ultimately make the company top consumer financial brand in the country.
The company remains very active in various CSR activities to promote country's education, sports and cultural segments.
IPDC Finance Limited officially launched 'Joyi' to support women entrepreneurs of Bangladesh at 'Banker-SME Women Entrepreneur Conference & Product Fair-2018'.
'Joyi' offers loan support for women entrepreneurs at only 8.0 per cent rate of interest throughout the year.
Established in 1981, IPDC Finance Ltd was previously known as Industrial Promotion and Development Company of Bangladesh Ltd.
The founding shareholders of the company are the Government of Bangladesh, Aga Khan Fund for Economic Development, International Finance Corporation, German Investment and Development Company and Commonwealth Development Corporation.
Later, BRAC, Ayesha Abed Foundation, RSA Capital Ltd and general public became the shareholders of the company.
General public owns 12.24 per cent shares of the company which was listed on the Dhaka Stock Exchange in 2006.