Information Technology zone of the Korean Export Processing Zone (KEPZ) in Chattogram has received the status of a private hi-tech park, which will be established on 100 acres of land.
To this effect, a tripartite agreement was signed on Monday at a ceremony held in the KEPZ auditorium, the ICT division said in a statement.
Hosne Ara Begum, managing director of Bangladesh Hi-tech Park Authority (BHTPA), Kihak Sung, chairman and chief executive officer of the KEPZ Corporation Bangladesh Limited, and Tina Jabeen, managing director of Startup Bangladesh signed the agreement on behalf of their respective organisations.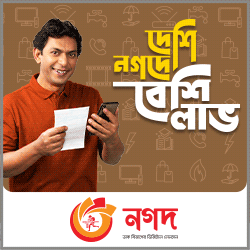 State Minister for Information and Communication Technology (ICT) Zunaid Ahmed Palak attended the ceremony as the chief guest, while Lee Jang-Keun, South Korean ambassador to Dhaka and NM Zeaul Alam, senior secretary to ICT Division attended the ceremony, among others.
The three organisations will collaborate to attract investment in the private hi-tech park through fiscal support and other measures.
The statement also said the BHTPA will help the KEPZ establish a specialised lab in the KEPZ.
BHTPA will also provide the entrepreneurs with training and other support.
Speaking on the occasion, Zunaid Ahmed Palak said the government is establishing 39 hi-tech parks, of which five are now operational.
Investment worth Tk 3.27 billion from private sector has been made in the hi-tech parks, generating employment for over 13,000 people.
The state minister said the proposed hi-tech park in the KEPZ will play a vital role to establish an innovation ecosystem through attracting private investment and developing digital entrepreneurs.
"We expect our youths will focus more on creating jobs rather than looking for jobs," he said.
Investors get wide range of fiscal and policy support in the hi-tech parks.