Jamuna Bank Foundation arranges free medical camp in Munshiganj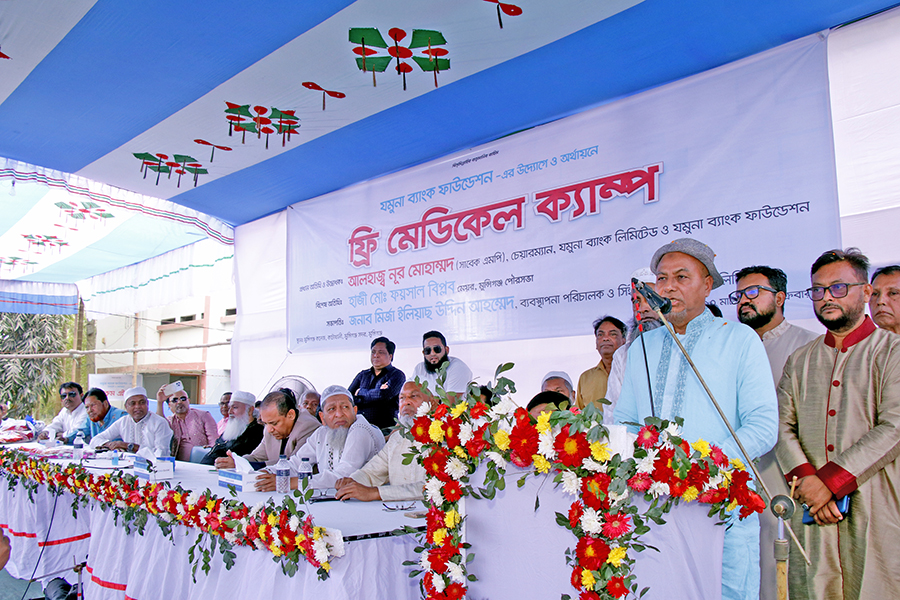 Under the initiative and funding of Jamuna Bank Foundation, a free medical camp was organised at Katakhali in Munshiganj recently, says a press release Monday.
At the camp, seven types of free medical services with medicine were given to 6,513 patients and 563 were listed for eye operation.
Chairman of Jamuna Bank Limited and Jamuna Bank Foundation Al-Haj Nur Mohammed attended the event as the chief guest while managing director and CEO of the bank Mirza Elias Uddin Ahmed presided over the programme.
Munshiganj Municipality mayor Hazi Mohammad Faisal Biplob was present as a special guest.
Among others, local representatives, dignitaries, higher officials from the head office, branch managers of nearest branches and a large number of medical seekers were also present at the programme.