The country's leading listed non-banking financial institutions (NBFIs) bagged higher profits in the first half (H1) of 2021 thanks to lower cost of funds, suspension of loan classification and capital gains through investment in share market.
The earnings per share (EPS) of all seven NBFIs, which published unaudited financial reports as of Wednesday, increased during the January-June period of 2021, according to available data with the Dhaka Stock Exchange (DSE).
The companies are Bangladesh Finance, United Finance, National Housing Finance & Investment, IDLC Finance, Delta Brac Housing Finance Corporation, IPDC Finance and Islamic Finance & Investment.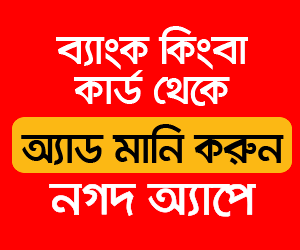 The EPS is the portion of a company's profit allocated to each outstanding share of common stock. In short, it serves as an indicator of a company's profitability.
Bangladesh Finance has informed that its EPS increased in the H1'21 due to reduction in cost of deposit and borrowings, substantial capital gains from investment in shares and increase in fees and commission compared to the same period of previous year.
The capital market is a major source of income for the financial institutions and some NBFIs have registered substantial capital gains from investment in shares as the market was bullish during the period under review, said a merchant banker.
DSEX, the prime index of the DSE, rose 532 points or 9.46 per cent in the first six months during the January-June period of 2021.
National Housing Finance & Investment also said that the EPS rose due to recovery of classified loans, reduction in provision for loans, investment in shares and reduction in interest expenses.
The stock market was bullish while the NBFIs did not require keeping provision amid the suspension of loan classification, ultimately boosting profits of the companies, said an analyst at a leading brokerage firm.
He, however, said the unaudited EPS often does not reflect the actual financial health of a firm, but indicates the profitability that influences investors towards their long-term investment.