The Board of Directors of National Tubes Limited has decided to establish galvanising plant to provide service for different types of towers.
The state-run engineering companies will establish galvanising plant in eight Mills of National Tubes for Towers, Fittings and I-Beam of PDB, REB, DESA and DESCO and to provide service of galvanising for different types of towers for mobile companies, according to a disclosure posted on the Dhaka bourse website on Monday.
The company expects approximately Tk 70 million per year will be attainable by galvanising.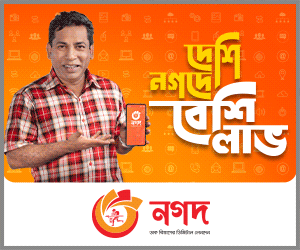 Each share of the company, which was listed on the Dhaka bourse in 1989, closed at Tk 130.70 on Sunday last at the Dhaka Stock Exchange (DSE).
The board of directors of the company has recommended 10 per cent stock dividend for the year ended on June 30, 2017. The final approval of dividend will come during the annual general meeting scheduled to be held on December 24.
The company's paid-up capital is Tk 261.62 million and authorised capital is Tk 1.0 billion while the total number of securities is 26.16 million.
Sponsor-directors own only 0.50 per cent stake in the company while the government owns 51 per cent, institutional investors own 15.60 per cent and the general public 32.90 per cent as on October 31, 2017, the DSE data shows.