Padma Oil (PADMAOIL) reported their unaudited Q1 earnings, according to Dhaka Stock Exchange (DSE) website.
Their reported EPS for July to September 2017 increased to Tk. 6.32 in comparison to Tk. 5.80 for the same period in 2016.
The NAV per share was Tk. 109.02 on September 30, 2017. In contrast, NAV was 98.72 on the same period in 2016.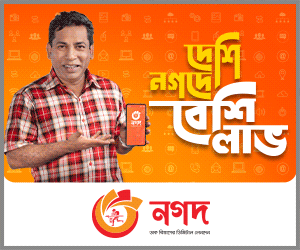 As per their financial statements, the company experienced a 158 per cent growth in turnover of Mineral Turpentine (MTT) which increased from Tk 134.582 million in 2016 to Tk 347.6 million in 2017. However, their turnover of Light diesel oil (LDO) decreased by a staggering 64 per cent as it decreased from Tk. 133.719 million in 2016 to Tk 47.751 million in 2017.
The turnover of Motor Spirit (MS) saw a positive trend as it increased by Tk 1.8707 billion which represents a 38 per cent YOY growth. However, the revenue of Furnace Oil (FO) decreased by 28 per cent.
Out of the minor products of Padma Oil. Bitumen experienced a staggering growth of 221 per cent as it increased to Tk. 286.6 million in 2017 from Tk 892.92 in 2016. Out of all the items reported in the income statement, 7 of the products saw a growth in turnover and 6 of them saw a decrease in comparison to the same period in 2016.