More investments are needed from the private sector to capitalise the opportunities created through the construction of Padma Bridge.
Prime Minister's Economic Affairs Adviser Dr Mashiur Rahman said this at a seminar, titled 'Padma Bridge and Opportunities for Bangladesh Capital Market,' held at a city hotel on Tuesday.
Green Delta Capital organised the seminar in association with Green Delta Insurance and Green Delta Securities.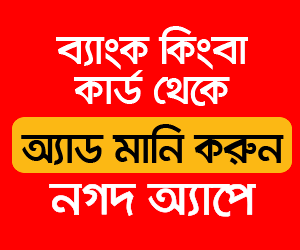 The public sector should have policy and infrastructure support and the private sector should generate more funds, Mr Rahman said, while speaking at the seminar as the chief guest.
He said the desired economic growth would not be achieved unless the financial intermediaries play their due role.
State Minister for Planning Dr Shamsul Alam said a sound capital market and money were indispensable parts of the country's economy.
"The capital market of Bangladesh is one of the frontier markets and in the context of the global financial system the market has immense potential for industrialisation," Mr Alam said.
He said the country's capital market was holding a horizon of possibilities considering economic activities and future prospects.
"If there is no secondary liquid bond market, it will be hard to establish a bond market," the state minister said.
Financial Institutions Division Secretary Sheikh Mohammad Salim Ullah said it was the national pride that finally the Padma Bridge had been inaugurated.
"To utilise the full potential of Padma Bridge, we need more investments. Apart from foreign investments, we need to utilise the money and capital market," Mr Ullah said.
He said the flow of more funds was needed in the southern part to diversify investments.
Bangladesh Securities and Exchange Commission Chairman Professor Shibli Rubayat-Ul Islam said the country's capital market would be able to provide long-term financial solutions to the whole country, especially the southern part.
"We should have a lot of policy support at this moment to reap the opportunities created following the successful inauguration of Padma Bridge," Mr Islam said.
The impact of the bridge would propel the GDP growth approximately by 1.2 per cent to 1.5 per cent, observed Mr Islam.
A panel discussion was also held at the programme attended by different businesses.
Bangladesh Association of Publicly Listed Companies Vice President Syed Nasim Manzur, Chittagong Stock Exchange (CSE) Chairman Asif Ibrahim, Dhaka Stock Exchange (DSE) Managing Director Tarique Amin Bhuiyan, and BRAC Bank Managing Director Selim R F Hussain spoke at the event.
Green Delta Capital Managing Director Rafiqul Islam presented a keynote paper at the seminar.