The state-run Bangladesh Shipping Corporation has reported a 310 per cent increase in its profit year-on-year in nine months of the current fiscal year thanks to significant increase in shipping fares globally.
In a filing with Dhaka Stock Exchange (DSE) Thursday, the corporation said its earnings per share (EPS) jumped to Tk 11.59 for July 2021 to March 2022, up by a whopping 310 per cent, from Tk 2.83 in the corresponding period.
The shipping corporation's unaudited net profit grew to Tk 1.77 billion in nine months for July 2021 to March 2022 against Tk 431.66 million in the same period a year earlier.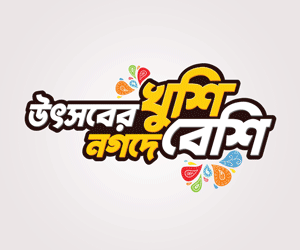 The state-owned entity's EPS for January-March 2022 quarter also rose to Tk 3.31 as against Tk 1.17 for January-March 2021.
About the impressive growth in profit, the shipping corporation said hikes in shipping fares internationally on a large scale helped it post higher revenue, and profit than the previous fiscal year.
The net operating cash flow per share (NOCFPS), a gauge of a company's financial health, also rose to Tk 17.76 in the nine-month period of the ongoing financial year, against Tk 9.58 during the same period of the previous financial year.
The net asset value, which represents the net value of an entity, was Tk 69.31 per share as on March 31. It was Tk 60.28 as on June 30 last year. Following the news, the corporation's share price jumped 5.04 per cent to close at Tk 118.70 on Thursday.
Its shares price also soared 163 per cent or Tk 73.60 each in the last six months since November 28, 2021.
The corporation's stock price skyrocketed to Tk 155 on February 6, this year. However, its share faced some correction following the news that one of its ships was damaged due to the Russia-Ukraine war.
On March 6, the corporation announced to abandon M. V. Banglar Samriddhi, which has been damaged in Port Olvia in Ukraine. The ship is under insurance policy, the corporation said.
The Bangladesh Shipping Corporation went into commercial operation in February 1972 and got listed on the DSE in 1977.
The shipping corporation disbursed 12 per cent cash dividend for the year ended on June 30, 2021. In 2020, it provided a 10 per cent cash dividend.
Currently, its paid-up capital is Tk 1.52 billion, authorised capital is Tk 10 billion and total number of securities is over 152.53 million.