Square Pharma eyes business boom, concentrating on local market
It can spread its wings outside the border if the govt eases overseas investment rules, says Managing Director Tapan Chowdhury in an interview with the FE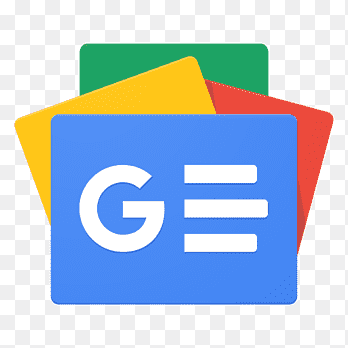 For all latest news, follow The Financial Express Google News channel.
Square Pharmaceuticals will be concentrating its strength on catering to the local demand for drugs, keeping in mind two main factors -- quality and availability, said the company's Managing Director Tapan Chowdhury.
The drug manufacturer, which expanded its market share to 18.74 per cent in FY22 from 17.21 per cent a year ago, seeks to further bolster its position in the domestic market.
In an exclusive interview with the FE, Mr Chowdhury talked at great length about the leading drug maker's vision, mission, and the challenges that it has been striving to overcome and will face in the years to come.
He said the company's growth had been driven by local consumers' and health practitioners' faith in its products, which in turn made it committed to the improvement of the sector in the country.
"Our commitment is tied to people as we have been the number one drug manufacturer since 1985 because of them (people)," Mr. Chowdhury said.
Emphasis on quality
In ensuring quality products, Square Pharma has been putting more emphasis on research and development, which is reflected in its increased budget for the purpose to Tk 16.05 million for FY22 from Tk 12.75 million for FY21.
The chief of the company insisted that its products meant for the local market and foreign markets have no discrepancy in terms of quality.
The pharma company has been working to form a pool of globally recognised drug specialists who would train local specialists for the benefit of the local people.
"There are some life-saving drugs that are rare and very expensive. Our vision is to ease the availability of those drugs."
Square Pharma, like other drug makers of the country, will have difficulties in bringing new products to the market after Bangladesh's graduation from the LDC (least developed country) status in 2026.
As per a negotiation between the WHO (World Health Organsiation) and Least Developed Countries (LDC), Bangladesh is entitled to enjoy patent exemptions until 2032.
Mr. Chowdhury said the exemption facility for existing products would continue until 2032, but there would be no patent waiver for new drugs after the LDC graduation. The prices of new products will then rise significantly, and the drug industry will be able to perform well if it can adopt new technologies and negotiate with patent providers.
He is, however, hopeful that Bangladesh will succeed in overcoming obstacles as Brazil and Malaysia did.
Challenges in export markets
Though Square Pharma's business focus is on the local market, it has gained a foothold in the export market too, having supplied products to well-regulated markets, such as the US and the EU nations.
Of its total revenue of Tk 66.41 billion in FY22, Tk 1.70 billion came from exports.
It constructed a manufacturing plant in Nairobi in 2022 to help fulfill demands for drugs in East African nations, including Kenya, Tanzania, Rwanda, Burundi, Uganda and South Sudan.
The drug maker has also set up a company in the Philippines since no company is allowed to market products in that country without being registered with its Food and Drug Administration.
On challenges to enter well-regulated markets, Mr Chowdhury said each market had separate sets of requirement to meet, and the procedure to get regulatory approval was lengthy. It takes around three or four years for registering a product in the US or EU markets, he added.
Reducing dependence on imported API
The listed pharma company is also looking to cut down its dependence on imported active pharmaceutical ingredients (API), the biologically active drug components that cause the intended impacts.
Apart from establishing an API plant jointly with other drug makers, Square Pharma has been preparing to extend its API production on three plots in API Industrial Park situated in Gazaria, Munshiganj.
It has already been producing API molecules in its state-of-the-art manufacturing unit in Pabna, but there has been little progress in the work at the park for a lack of gas and electricity connections.
In 2018, the Ministry of Commerce formulated National Active Pharmaceutical Ingredients (API) and Laboratory Reagents Production and Export Policy to incentivise API production.
The policy support was aimed to produce 370 key API molecules for export and reduce reliance on raw material imports from 97 per cent in 2016 to 80 per cent by 2032.
While acknowledging the importance of the API industrial park, Mr Chowdhury said the drug industry required special attention of the government if the goal tied to API production was to be met.
"It's very difficult to establish a large-scale business at the [API] park," Mr Chowdhury said.
Square Pharma produces up to 7 per cent of APIs used in its production while the rest of the drug ingredients are imported.
Growth forecast
The company almost doubled its revenue to Tk 57.60 billion in the five years to FY22.
Mr Chowdhury forecast revenue to get 1.7 times in the next five years if the currency valuation remains unchanged. The expected growth may have a slight deviation if taka becomes further cheaper against the dollar, he continued.
The head of the drug manufacturer pointed out money management, skilled manpower and brand image as the factors behind the company's sustained growth.
Square Pharmaceuticals, which was listed in 1995, has had zero bank loans since FY19.
Having achieved a huge cash surplus, it has potential to spread its wings even outside the border in other countries, Mr Chowdhury said, but the existing guidelines for overseas investments are restrictive.