Stocks ended marginally higher on Monday, spanning a six-day losing streak, with turnover dipping below Tk 8.0 billion-mark after eight months.
Following the past six days' losing streak, the key index of the prime bourse soared 71 points within the first two hours of trading. But the rest of the session wiped out most of the early gains.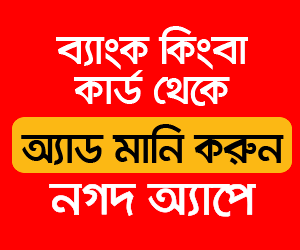 DSEX, the prime index of the Dhaka Stock Exchange (DSE), went up 21.61 points or 0.31 per cent to settle at 6,795, after losing 318 points in the past six trading days.
Turnover, a crucial indicator of the market, dropped below Tk 8.0 billion-mark after eight months to Tk 7.08 billion, in a further decline by15.4 per cent over the previous day's tally of Tk 8.37 billion.
It was the lowest single-day turnover since April 19 this year, when turnover totaled recorded Tk 6.97 billion.
Market analysts said bargain hunters showed their buying appetite on sector-specific issues which saw price erosion in the past few trading sessions.
Supported by institutional investors, including the state-run Investment Corporation of Bangladesh, the market saw an upward trend although trading activities remained very low, according to a stockbroker.
The top positive index contributors were ICB, BRAC Bank, IFIC Bank, LafargeHolcim, and United Power, according to data from amarstock.com, a stock market data analyst.
The DSE Shariah Index (DSES) also advanced 1.55 points to close at 1430. However, the DSE 30 Index, comprising blue chips, shed 8.78 points to finish at 2,567.
Gainers took a strong lead over the losers, as out of 372 issues traded, 238 advanced, 89 declined and 45 issues remained unchanged on the DSE trading floor.
Beximco, which lost 2.76 per cent, was the most traded stock with shares worth Tk 833 million changing hands, followed by Genex Infosys (Tk 589 million), Beximco Pharma (Tk 361 million), BRAC Bank (Tk 322 million), and Delta Life Insurance (Tk 239 million).
The newly listed ACME Pesticides topped the gainer's list, gaining 9.96 per cent while Desh Garment was the day's worst loser, losing 4.97 per cent.
The Chittagong Stock Exchange (CSE) also ended higher with the CSE All Share Price Index – CASPI –gaining 39 points to settle at 19,877 and the Selective Categories Index – CSCX, advancing 22 points to close at 11,949.
Of the issues traded, 150 advanced, 111 declined and 24 remained unchanged on the CSE.
The port city's bourse traded 12.87 million shares and mutual fund units with a turnover value of Tk 367 million.