Stocks extended the gaining streak for the second straight sessions Tuesday as the bargain hunters put money cautiously on lucrative issues after the recent market erosion.
The market saw a steep rise at the opening and the key index jumped over 100 points within the first hour of trading, but most of the early gains eroded as the session progressed, eventually ending more than 29 points higher.
DSEX, the key index of the Dhaka Stock Exchange (DSE), went up by 29.35 points or 0.48 per cent to settle at 6,112.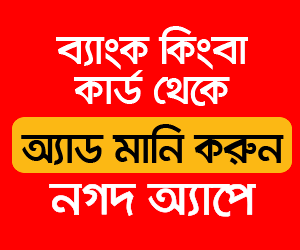 DSEX recovered about 60 points in the past two trading days after losing 315 points in the previous nine days after Eid vacation.
Turnover, the crucial indicator of the market, jumped to a three-week high to Tk 8.38 billion on the country's premier bourse, rising 31 per cent over the previous day's mark of Tk 6.40 billion.
Market analysts said stocks rebounded with high turnover as institutional investors became active and put money cautiously on lucrative issues after the recent market erosion.
Institutional investors, including the state-run Investment Corporation of Bangladesh, supported the market from the front, said a merchant banker.
Of the 382 issues traded, 177 advanced, 172 declined and 33 remained unchanged on the DSE trading floor.
Two other indices also closed higher. The DS30 index, comprising blue chips, advanced 12.82 points to finish at 2,190 and the DSE Shariah Index (DSES) rose 1.66 points to close at 1,334.
Beximco was the most-traded stock with shares worth Tk 803 million changing hands, followed by IPDC Finance (288 million), Fortune Shoes (Tk 240 million), Kattali Textile (Tk 207 million) and Beximco Pharma (Tk 196 million).
The Chittagong Stock Exchange (CSE) also edged higher with the CSE All Share Price Index – CASPI –rising 49 points to settle at 17,972 and the Selective Categories Index – CSCX –gaining 30 points to close at 10,767.
Of the issues traded, 139 declined, 122 advanced and 37 issues remained unchanged on the CSE.
The port city's bourse traded 9.37 million shares and mutual fund units with turnover value worth Tk 210 million.