Stocks witnessed a sharp rise in the early trading on Tuesday as the bargain hunters, including the institutional investors became active and put money on lucrative issues after the recent price erosion.
After the first hour of trading, DSEX, the prime index of the Dhaka Stock Exchange (DSE), went up by 82.10 points or 1.34 per cent to stand at 6,164 at 11:00 am.
Two other DSE indices saw an upward trend till then. The DS30 index, which consists of the blue-chip companies, rose 28.66 points to 2,206 while the DSES index, which represents Shariah-based companies, jumped 15.36 points to 1,347.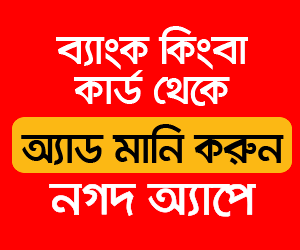 Turnover, another important indicator of the market, stood at Tk 2.66 billion after the first hour of trading at 11:00 am.
Market analysts said institutional investors, including the state-run Investment Corporation of Bangladesh, became active in the market and supported the market from the front.
Most of the stocks saw price erosion of about 15 to 40 per cent and became lucrative after recent price erosion, which attracted investors.
"The bargain hunters took the opportunity of buying stocks at lucrative prices after the recent market erosion," he said.
The investors are also expecting positive decisions from the regulator on banks' exposure in the stock market at a meeting scheduled to be held today at the ministry of finance.
Meanwhile, the Bangladesh Securities and Exchange Commission (BSEC) is trying to boost investors' confidence and increase fund flow in the capital market.
The stock market regulator held a meeting with some 30 high net-worth individual investors Monday chaired by Dr Shaikh Shamsuddin Ahmed, a commissioner of the BSEC.
Of the issues traded till then, 301 advanced, 43 declined and 35 issues remained unchanged on the DSE trading floor.
Beximco was the most traded stock till the filing of this report with shares worth Tk 386 million changing hands, closely followed by Beximco Pharma, Kattali textile, Sonali Paper and Fortune Shoes.
The Chittagong Stock Exchange also opened higher with its All Shares Price Index (CASPI)—soaring 140 points to stand at 18,064 while the Selective Categories Index – CSCX – rose 95 points to reach 10,831, also at 11:00 am.
Of the issues traded till then, 148 declined, 28 advanced, and 28 remained unchanged with a turnover of Tk 44 million.