Stocks extended the winning streak for the third straight session on Thursday as buoyant investors continued to put fresh bets on stocks anticipating positive expectations riding on regulatory moves.
After crossing the 6,900-mark in the previous day, the market started on a positive note and it continued till the closure with no sign of reversal.
DSEX, the benchmark index of the Dhaka Stock Exchange (DSE), went up by 64.66 points or 0.93 per cent to settle at 6,981 – the highest since its inception more than eight years back on January 27, 2013.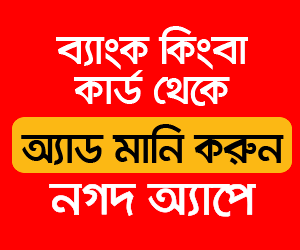 Two other indices – the DSE 30 Index and the DSE Shariah Index (DSES) – followed the suit to close at new highs of 2,496 and 1,508, after rising 22.12 points and 12.99 points respectively.
The market capitalisation of the prime bourse also hit a fresh all-time high at Tk 5,637 billion on Thursday, surpassing the previous day's record high of Tk 5,600 billion.
Turnover, another important indicator of the market, stood at Tk 24.74 billion on the country's premier bourse, which is 4.56 per cent higher than the previous day's tally of Tk 23.66 billion.
Market experts said stocks extended their rally as buoyant investors are putting fresh bets on major stocks anticipating positive momentum ahead riding on regulatory moves.
The Bangladesh Bank has asked all banks to submit stock investment reports on a monthly basis instead of a quarterly basis while the securities regulator increased the IPO quota for general investors, which encouraged the investors to the market, they said.
Gainers took a strong lead over the losers, as out of 373 issues traded, 237 advanced, 105 declined and 31 remained unchanged on the DSE trading floor.
Beximco – the flagship company of Beximco Group – topped the turnover list with shares worth Tk 1.53 billion changing hands, followed by Bangladesh National Insurance (Tk 591 million), Beximco Pharma (Tk 445 million), GPH Ispat (Tk 408 million) and LafargeHolcim (Tk 383 million).
Low-cap companies continued to dominated the gainers' list with Samata Leather Complex being the day's top gainer and thus posting almost 10 per cent rise, while Green Delta Mutual Fund was the worst loser by losing 9.37 per cent.
The Chittagong Stock Exchange (CSE) also ended higher with the CSE All Share Price Index (CASPI) soaring 171 points to settle at a record high at 20,328 while the Selective Categories Index (CSCX) rising 102 points to close at a new high at 12,183.
Of the issues traded, 183 advanced, 105 declined and 35 remained unchanged on the CSE trading floor.
The port city's bourse traded 29.40 million shares and mutual fund units with the turnover value standing at Tk 883 million.