Stocks suffered a big loss on Monday as jitter investors went on a heavy sell-off on large-cap shares amid concerns over the country's macroeconomic situation.
The market witnessed a steep fall from the beginning of the session as investors, particularly the retail ones, went for panic sales, plunging below the 6,500-mark instantly at the opening.
Finally, DSEX, the core index of Dhaka Stock Exchange (DSE), tumbled 134.53 points or 2.05 per cent to settle at 6,430.93. DSEX eroded over 267 points in the past four straight sessions.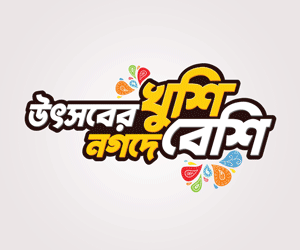 Two other indices also ended sharply lower. The DS30 index, comprising blue chips, fell 40.99 points to finish at 2,365 and the DSE Shariah Index (DSES) plunged 21.87 points to close at 1,410.
Market analysts said fear over bank interest hike, the global commodity price instability coupled with Sri Lanka's economic and political crisis hit stock investors' sentiment.
Stocks plunged further on investors' worries as the global economic outlook made them nervous to exert sell-pressure on the bourse, according to a merchant banker.
"The investors are in a very tough situation as they are witnessing continuous erosion of their money," he said.
Local currency depreciation, imbalance in current account balance, price hike of essentials and expectation of restrictive economic policies prompted investors to sell-off to avoid further loss of their portfolios, he said.
Turnover, a crucial indicator of the market, however, rose to Tk 10.18 billion, which was 24 per cent higher than the previous day's tally of Tk 8.23 billion.
The risk-averse investors opted out due to the fear of regulatory intervention on the interest rate to fight rising inflation, said the stockbroker.
Prices of 91 per cent traded issues lost as out of 381 issued traded, 348 declined, 26 advanced and seven issues remained unchanged on the DSE trading floor.
Shinepukur Ceramics was the most-traded stock with shares worth Tk 602 million changing hands, followed by Beximco, JMI Hospital Requisite Manufacturing, RD Food and Fu-Wang Ceramic.
The Chittagong Stock Exchange (CSE) also tumbled with the CSE All Share Price Index (CASPI) shedding 348 points to settle at 18,863 and its Selective Categories Index (CSCX) losing 230 points to close at 11,319.
Of the issues traded, 267 declined, 29 advanced and 10 issues remained unchanged on the CSE trading floor.
The port-city bourse traded 6.02 million shares and mutual fund units with turnover value of Tk 430 million.