The board of directors of Western Marine Shipyard has decided to raise the paid-up capital of the company by way of offering rights shares, said an official disclosure on Sunday.
The board has decided to issue rights at the rate of 1.25R : 1 (1.25 rights shares for 1 existing share at Tk 20 each including Tk 10 premium) for expansion of the shipyard capacity, BMRE and to pay off debts of the company, subject to the approval of shareholders in the 6th EGM, BSEC and other regulatory authorities.
The rights issue is an offer of new shares by a company to its existing shareholders in proportion to the shares they already own and usually at a discount to market price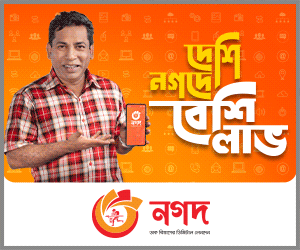 The board of directors has also recommended 3.0 per cent cash and 12 per cent stock dividend for the year ended on June 30, 2017.
It has also decided to increase the authorised share capital of the company from Tk 3.0 billion to Tk 6.0 billion, subject to the approval of the shareholders in the 6th EGM.
The extraordinary general meeting (EGM) and annual general meeting (AGM) will be held on December 30 at 11:00am and 11:30am respectively in Chittagong.
The record date for entitlement of dividend is December 5.
The company has also reported earnings per share (EPS) of Tk 2.14, net asset value (NAV) per share Tk 34.24, and net operating cash flow per share (NOCFPS) of Tk 2.80 for the year ended on June 30, 2017 as against Tk 2.01 (restated), Tk 32.10 (restated), and Tk 0.93 respectively for the same period of the previous year.
Each share of the company, which was listed on the Dhaka bourse in 2014, closed at Tk 41 on Thursday last at DSE.