The IPO lottery conduction programme for allotment of shares of Bashundhara Paper Mills will be held on May 30, according to an official notification of the company.
The company issued above 26.04 million shares to raise a capital worth Tk 2.0 billion under the book building method.
Of 26.04 million shares, above 15.62 million shares will be issued to eligible investors (EIs) at the cut off price of Tk 80 each.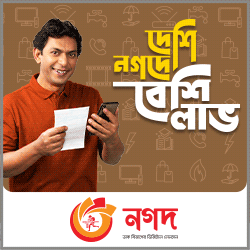 Earlier, on August 27 last the regulator allowed Bashundhara Paper Mills to discover cut off price of its shares to be sold to EIs.
Later, the cut off price of Tk 80 was determined through electronic bidding participated by EIs.
Remaining 10.41 million shares will be sold to general shareholders, including non-resident Bangladeshis, at 10 per cent discount on cut off price of Tk 80.
Bashundhara Paper Mills will use the IPO fund for buying machinery, equipment, raw materials and to pay bank loan and to meet up IPO expenses.
According to financial statement for the year ended on June 30, 2016, the company's net asset value (NAV) per share is of Tk 30.49, including revaluation reserve, whereas the value is of Tk 15.79 without revaluation reserve.
The weighted average of earnings per share (EPS) was Tk 1.46 for the year ended on June 30, 2016.
AAA Finance and Investment is acting as the issue manager of the company's IPO.
-rmc//