Stocks opened the week on a positive trend on Sunday as the optimistic investors are showing buying interest on lucrative issues.
Meanwhile, the bourses have reduced trading time by 30 minutes during the holy month of Ramadan.
Trading started at 10:00am as usual and will continue until 2:00pm instead of 2:30pm during the holy month.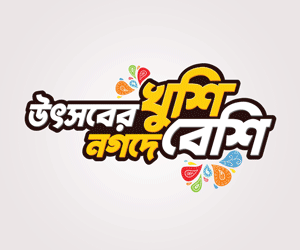 Following the previous week's modest rise, DSEX, the prime index of the Dhaka Stock Exchange (DSE), went up by 24.89 points or 0.36 per cent to stand at 6,782, after the first hour of trading at 11:00am.
Two other indices also saw a positive trend till then with the DS30 index, comprising blue chips, gaining 11.70 points to reach 2,485 and the Shariah Index (DSES) rose 3.09 points to stand at 1,471.
Turnover, another important indicator of the market, stood at Tk 2.18 billion at 11:00am.
Market operators said some optimistic investors put fresh funds on stocks as the securities regulator is trying to boost market liquidity through collaboration with market intermediaries.
Of the issues traded till then, 199 advanced, 111 declined, and 55 issues remained unchanged on the DSE trading floor till then.
IPDC Finance was the most traded stock till then with shares worth Tk 275 million changing hands, closely followed by Yeakin Polymer, GSP Finance, Genex Infosys and Bay Leasing
The Chittagong Stock Exchange opened higher with its All Shares Price Index (CASPI)—gaining 66 to stand at 19,814, while the Selective Categories Index – CSCX rose 39 points to reach 11,887 at 11:00.
Of the issues traded till then 65 advanced, 33 declined, and 13 remained unchanged with Tk 42 million in turnover.