Stocks posted marginal gain Wednesday as some investors brought in the undervalued stocks amid cautious trading.
DSEX, the prime index of the Dhaka Stock Exchange (DSE), settled at 5,242, advancing 8.96 points or 0.17 per cent over the previous day.
The investors were active from the beginning of the session and key index rose about 20 points within first hour of trading. But rest of the session eroded some early gains.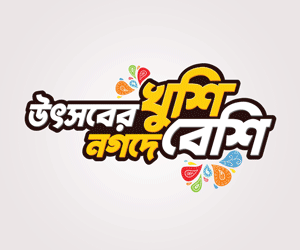 Market operators said although the market ended marginally higher for the second day in a row, most of the investors followed cautious stance amid growing political tension surrounding national elections.
However, the two other indices closed slightly lower. The DS30 index, comprising blue chips, fell 7.16 points to finish at 1836 and the DSES (Shariah) index saw fractional loss of 0.31 point to settle at 1,204.
Turnover, another important indicator of the market, remained low as the total turnover amounting to Tk 3.98 billion, which was 19 per cent higher than the previous day's turnover of Tk 3.34 billion.
A total number of 111,442 trades were executed in the day's trading session with trading volume of 96.28 million shares and mutual fund units.
The market cap of DSE increased to Tk 3,794 billion which was Tk 3,788 billion in the previous day.
The gainers took a modest lead over the losers as out of 341 issues traded, 209 closed higher, 78 ended lower and 54 issues remained unchanged on the DSE trading floor.
Square Pharmaceuticals topped the day's turnover chart with shares worth Tk 157 million changing hands, closely followed by United Power, Brac Bank, JMI Syringes and IFAD Autos.
Rupali Insurance was the day's best performer, posting a gain of 9.94 per cent while Anlimayarn Dyeing was the day's worst loser, shedding 6.72 per cent.
The port city bourse CSE ended flat with the CSE All Share Price Index – CASPI – gaining 0.23 point to settle at 16,047 while the Selective Categories Index – CSCX –losing 1.27 points to finish at 9,708.
Here too, the gainers beat the losers as 147 issues closed higher, 65 ended lower and 38 remained unchanged.
The port city bourse traded 5.56 million shares and mutual fund units worth nearly Tk 243 million in turnover.