Stocks witnessed yet another positive session Tuesday, extending the gaining streak for five consecutive sessions, as some investors continued their buying binge on selective large-cap issues.
Market insiders said investors were active on sector-wise large-cap stocks, like Grameenphone, United Power, Lafarge Surma Cement, Square Pharmaceuticals and Islami Bank, which helped the market closed higher.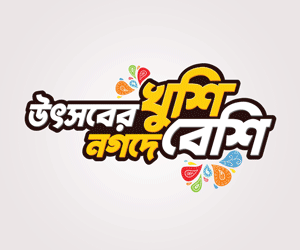 The market started the day on positive note, but in the middle of the session saw some sale pressure. However, last hour's strong buying helped the market ended higher.
DSEX, the prime index of the Dhaka Stock Exchange (DSE), went up by 25.25 points or 0.41 per cent to settle at 6,280. DSEX added about 95 points in the past five straight sessions.
The two other indices also closed higher. The DS30 index, comprising blue chips advanced 9.82 points or 0.43 per cent to close at 2,291. The DSE Shariah Index (DSES) also gained 10.97 points or 0.79 per cent to finish at 1,402.
The market turnover also got some boost after experiencing drought in the previous session and the total turnover amounted to Tk 6.06 billion, which was 62 per cent higher than the previous day's turnover of Tk 3.74 billion.
The gainers took a strong lead over the losers as out of 335 issues traded, 189 closed higher, 100 closed lower and 46 remained unchanged on the DSE trading floor.
United Power generation & Distribution Company topped the day's turnover chart with 1.56 million shares of Tk 291 million changing hands, followed by Dragon Sweater, Lafarge Surma Cement, Paramount Textile and Unique Hotel & Resorts.
The port city bourse – the Chittagong Stock Exchange – (CSE) also ended higher with CSE All Shares Price Index- CAPSI- advancing 76 points to finish at 19,434.
The Selective Categories Index of the port city bourse -- CSCX – also gained 45 points to finish at 11,747.
Gainers beat losers as 141 issues closed higher, 68 closed lower and 31 remained unchanged on the CSE.
The port city bourse traded 10.58 million shares and mutual fund units worth Tk 373 million in turnover.