Stocks backed to the positive zone on Tuesday, snapping a seven-day losing streak, as some investors showed their buying binge on lucrative price level of issues.
Analysts said although the market rebounded in positive territory, most of the investors remained cautious ahead of national elections.
The market started the session on positive note and the positive trend sustained till end of the session amid moderate volatility.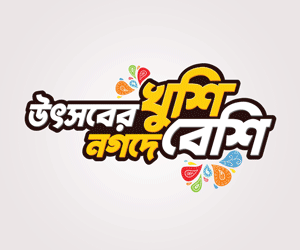 Finally, DSEX, the prime index of the DSE, settled at 5,233 points, after advancing 15.58 points or 0.29 per cent after losing 143 points in the past seven days.
The two other indices of the Dhaka bourse also edged higher. The DS30 index, comprising blue chips, advanced 1.25 points to finish at 1843 and DSES (Shariah) index gained 3.69 points to settle at 1,205.
Turnover, another important indicator of the market, remained low as the total turnover amounting to Tk 3.34 billion, which was 6.37 per cent higher than the previous day's turnover of Tk 3.14 billion.
A total number of 98,207 trades were executed in the day's trading session with trading volume of 84.35 million shares and mutual fund units.
The market cap of DSE also increased to Tk 3,788 billion which was Tk 3,780 billion in the previous day.
The gainers took a modest lead over the losers as out of 340 issues traded, 180 closed higher, 103 ended lower and 57 issues remained unchanged on the DSE trading floor.
Meghna Life Insurance Company topped the day's turnover chart with shares worth Tk 154 million changing hands, closely followed by United Power, IFAD Autos, Square Pharmaceuticals and Sonali Anash Industries.
Pragati Life Insurance was the day's best performer, posting a gain of 9.45 per cent while Eastern Cables was the day's worst loser, shedding 7.08 per cent.
The port city bourse CSE also edged higher with the CSE All Share Price Index – CASPI – gaining 18 to settle at 16,047 points and Selective Categories Index – CSCX – advancing 11 points to finish at 9,709.
Here too, the gainers beat the losers as 118 issues closed higher, 87 ended lower and 36 remained unchanged.
The port city bourse traded 4.98 million shares and mutual fund units worth nearly Tk 132 million in turnover.