Stocks returned to the red on Wednesday, after one-day break as cautious investors reluctant to make fresh investment ahead of monetary policy announcement.
Dealers said the market subdued as investors were mostly cautious to put fresh funds into the market amid ongoing pessimism coupled with passing of Banking Companies Act in the parliament.
"Many investors are also waiting for getting clear direction from the upcoming monetary policy statement scheduled to be unveil next week," a trader said.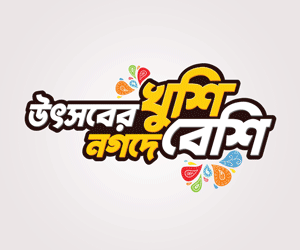 Following the previous day's notable gain, the Dhaka Stock Exchange (DSE) and the Chittagong Stock Exchange (CSE) opened higher.
But, the positive trend failed to sustain as the session progressed amid sale pressure. Finally, DSEX fell more than 30 points while the CSE All Shares Price Index lost 32 points at closing.
DSEX, the prime index of the DSE, settled at 6,098, losing 30.48 points or 0.49 per cent over the previous session.
The DS30 index, comprising blue chips also fell 10.93 points or 0.48 per cent to close at 2,236.
However, the DSE Shariah Index (DSES) advanced 2.52 points or 0.18 per cent to finish at 1,392.
Turnover, the crucial indicator of the market, remained low and amounting to Tk 3.91 billion against Tk 3.89 billion in the previous day.
Losers took a strong lead over the gainers as out of 334 issues traded, 214 closed lower, 89 closed higher and 31 remained unchanged on the DSE trading floor.
Square Pharmaceuticals topped the day's turnover chart with 1.61 million shares of Tk 510 million changing hands, followed by Dragon Sweater, Grameenphone, IFAD Autos and Shepherd Industries.
Shepherd Industries was the day's best performer, posting a gain of 9.18 per cent while Alif Industries was the day's worst loser, shedding 6.45 per cent.
The port city bourse –the Chittagong Stock Exchange –also closed lower with CSE All Shares Price Index (CAPSI) shedding 31 points to finish at 18,854.
The Selective Categories Index of the port city bourse–CSCX–also lost 18 points to settle at 11,387.
Losers beat gainers as 141 issues closed lower, 63 closed higher and 25 remained unchanged on the CSE.
The port city bourse traded 8.50 million shares and mutual fund units worth Tk 272 million in turnover.