The market extended its rally for the third straight session on Thursday, with a turnover on the prime bourse crossing Tk 7.0 billion-mark, as institutional investors put fresh bets on major sector stocks.
The market opened higher and the upbeat trend sustained until the end of the session with no sign of reversal, eventually ending nearly 56 points higher.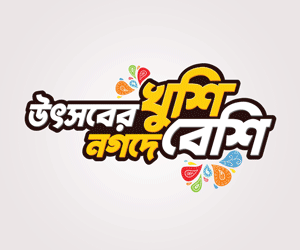 DSEX, the prime index of Dhaka Stock Exchange, went up by 55.95 points or 0.84 per cent to settle at 6,662. DSEX added 180 points in the past three consecutive sessions.
Market operators said the market stayed afloat as the bargain hunters kept their buying spree on major sector stocks riding on regulatory steps to increase the fund flow in the capital market.
Some institutional investors have begun fresh injections of money into fundamentally sound stocks, said a merchant banker.
Two other indices also ended higher with the DSE30 Index, comprising blue chips, rising 14.23 points to finish at 2,478 and the DSE Shariah Index (DSES) rose 10.50 points to close at 1,464.
Turnover, a crucial indicator of the market, crossed Tk 7.0 billion mark and amounted to Tk 7.54 billion on the country's premier bourse, which was 25 per cent higher than the previous day's tally of Tk 6.05 billion.
Of the 380 issues traded, 300 advanced, 55 declined and 25 issues remained unchanged on the DSE trading floor.
Beximco topped the turnover list with shares of Tk 522 million changing hands, followed by JMI Hospital Requisite Manufacturing (Tk 383 million), Bangladesh Shipping Corporation (Tk 278 million), IPDC Finance (Tk 271 million), and Sonali Paper & Board Mills (Tk 263 million).
BDCOM Online was the top gainer list, posting a 9.73 per cent gain, while Premier Bank was the day's worst loser, losing 13.58 per cent following its price adjustment after the record date.
The Chittagong Stock Exchange (CSE) also ended higher with the CSE All Share Price Index - CASPI –rising 143 points to settle at 19,593 and the Selective Categories Index - CSCX –rose 87 points to close at 11,756.
Of the issues traded, 192 advanced, 82 declined and 18 issues remained unchanged on the CSE.
The port-city bourse traded 10.98 million shares and mutual fund units with a turnover value worth Tk 324 million.