Dhaka Stock Exchange (DSE) has rearranged its broad index and blue chip index with effect from January 21 as part of its annual and semi-annual rebalancing of the indices.
In accordance with the DSE Bangladesh Index Methodology, designed by S&P Dow Jones Indices, DSEX and DS30 have been reconstituted, according to a statement posted on the Dhaka bourse's website on Sunday.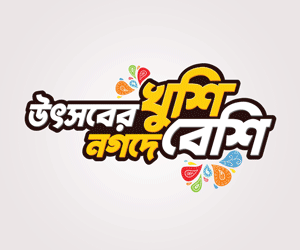 With this annual rebalancing, a total of 19 companies will be included in the DSEX. The companies are: Fortune Shoes, Aamra Networks, Padma Islami Life Insurance, Reckitt Benckiser, Nurani Dyeing &
Sweater, Shepherd Industries, Standard Insurance, Kay & Que, Aziz Pipes, Nitol Insurance Company, Sonar Bangla Insurance, Samata Leather Complex, Information Services Network, Zeal Bangla Sugar
Mills, Imam Button Industries, Meghna Condensed Milk, Shyampur Sugar Mills, Monno Jute Stafflers and Meghna Pet Industries.
On the other hand, one existing constituent -- Phoenix Insurance Company – could not retain its membership for its failure to meet the criteria.
Now there will be a total of 283 companies in DSEX, effective from January 21, 2018.
After semi-annual re-balancing of DSE 30 Index (DS30), as per criteria set by S&P Dow Jones Indices, three new companies -- Eastern Bank, Meghna Petroleum and Singer Bangladesh will be included in the DS30.
Conversely, three existing constituents of DS30, Bangladesh Submarine Cable Company, Pubali Bank and Jamuna Oil Company failed to retain their memberships as eligible constituents of DS30.
This re-balancing will also be effective from January 21.